Stay tuned for a gadget fest in September. Amazon, Samsung, Microsoft, Nokia, Google, and Motorola have set dates to announce new products, coincidentally (or likely not) just days before Apple is widely expected to introduce its next-generation iPhone, and even perhaps a smaller iPad.
Although Apple has not confirmed reports that it is hosting an event on September 12 to announce a new iPhone, its rivals have taken notice. In the past few days, Apple's competitors have scheduled press conferences only a few days before Apple's event, apparently hoping to steal some of the spotlight and drain the anticipation of the next-generation iPhone.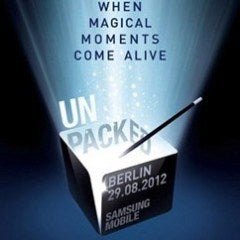 The identities of the culprits are no surprise. Samsung has scheduled an event on August 29 in Berlin, Germany, where it is expected to announce the Galaxy Note II. Reports suggest the phone will have a slightly larger display than the original Note, up to 5.5-inch from 5.3-inch, while the aspect ratio would change from 16:10 to 16:9.
Nokia and Microsoft are next on the list with their September 5 event in New York, where the companies are expected to announce a high-end Lumia phone, probably with a new version of Windows Phone OS. Nokia's annual developers' conference also takes place September 5 and 6 in Finland.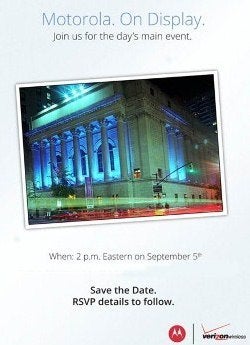 Also on September 5, Google-owned Motorola has set with Verizon what they're calling "the day's main event" in New York. Motorola is expected to introduce the Droid Razr HD, with a bigger battery, 8-megapixel camera, software navigation buttons for Android 4.0, and perhaps NFC functionality.
Last, but not least, is Amazon, which scheduled its event for September 6 in Santa Monica, California. Amazon's event is perhaps the most intriguing, as the company is expected to unveil a new-generation Kindle Fire tablet – the number two tablet on the market after the iPad. Previous reports indicated Amazon is also looking into developing a 10-inch tablet, as well as a smartphone, which will bring the online retailer into direct competition with the likes of Samsung and Motorola.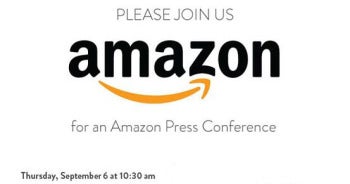 Amazon, Nokia, Samsung, and their partners might have a hard time, though, stealing the hype from an iPhone launch. If previous announcements are anything to go by, Apple's rivals rarely give details at their product announcements. Usually, pricing and availability dates are uncertain, or vaguely "later this year".
This is where Apple delivers. When the company announces a product, it becomes available for sale shortly after (one or two weeks) and pre-orders are regularly taken within days of the announcement. But even if some of these rival announcements manage to grab attention ahead of Apple, most people will probably still wait a few days to see what Apple will unveil before they go shopping.
Follow Daniel Ionescu and Today @ PCWorld on Twitter.