It's been quite the all-star cast of companies joining the Linux Foundation over the past year or so, and next week will see the addition of another doozy.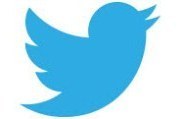 Following in the footsteps of Broadcom, Nvidia, and Samsung–all of which joined the nonprofit consortium recently–none other than Twitter will announce on Tuesday that it is joining the foundation as well.
"Linux and its ability to be heavily tweaked is fundamental to our technology infrastructure," said Chris Aniszczyk, manager of open source for the social networking giant. "By joining the Linux Foundation we can support an organization that is important to us and collaborate with a community that is advancing Linux as fast as we are improving Twitter."
'The OSS Behind a Tweet'
Based in San Francisco, Twitter boasts 140 million active users and 400 million tweets per day. The microblogging service is available around the world in 30 languages. Making all that possible are tens of thousands of Linux machines, according to the Linux Foundation.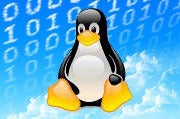 MySQL, Cassandra, Hadoop, Lucene, Pig, and Memcached are also among the open source software packages used at Twitter, according to a recent report on OpenSource.com.
Twitter's Aniszczyk will deliver a keynote entitled "The OSS Behind a Tweet" at the foundation's LinuxCon conference in San Diego next week.
'Social Media Firms All Rely on Linux'
Also joining the Linux Foundation next week will be Inktank, the services and support company for the open source Ceph distributed storage system, and high-performance server manufacturer Servergy.
There's no doubt Linux use is on the rise for Big Data. In a report released earlier this year, in fact, the foundation found that nearly 72 percent of enterprise users will be adding more Linux servers in the next 12 months to support Big Data, whereas just half that number expected to add Windows servers for the same function.
"As the importance of data, especially real-time data, takes precedence both in the enterprise and in our personal lives, companies are relying on Linux to support more information, more of the time, and in more ways than ever before," the foundation concluded. "Particularly, social media firms all rely on Linux to build out hugely scalable and efficient, low-cost, low-energy server farms to support massive data and traffic."