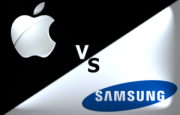 When the news broke Friday that a jury had awarded Apple $1.05 billion in damages for Samsung's infringement of iPhone and iPad patents, some gloating occurred among some Microsoft executives, but it remains to be seen if that smugness was warranted.
"Windows Phone is looking gooooood right now," Microsoft's Senior Director of Windows Phone Marketing Bill Cox exclaimed on Twitter following the announcement of the verdict handed down after a mere three days of deliberation.
His colleague, Vice President for Corporate Communication Francis X. Shaw, took a more subtle approach to the subject. "Using Bing Local Scout on my Windows Phone to look for a place to drink a pint," he tweeted. "Love that UI. Fresh. Unique. Different. That is all."
Microsoft's Opportunity
According to some industry watchers, a sunny assessment by Microsoft of the Samsung verdict may be justified. Smartphone makers, anxious about producing handsets that may infringe on Apple's patents, could show an increased interest in Microsoft's Windows Phone mobile operating system, reasons StopAlerts.com. "That would be very helpful to wider adoption of the Microsoft approach," it says.
The Samsung verdict could create a situation in which Microsoft has thrived in the past, asserts the queen of Microsoft-watchers, Mary Jo Foley. "Microsoft often advances when its competitors fail," she writes for ZDnet. "Exhibit A: Xbox vs. Sony PlayStation."

"In a number of cases, Microsoft's market share in a given space has grown not because of anything the Softies did proactively, but because of its rivals' missteps," she adds.
Others, though, are more inclined to rain on Microsoft's parade. "Microsoft probably wouldn't be affected much because it's not a major player in this marketplace right now," David Mixon, a patent attorney with Bradley Arant Boult Cummings in Birmingham, Alabama, tells PCWorld.
Rather than help Microsoft, the Samsung verdict will likely lead to more lawsuits and further uncertainty in the market, maintains Mike Cherry, a Windows analyst with Directions On Microsoft in Kirkland, Washington.
"If you look at the mobile market right now, everybody is suing everybody," he explains to PCWorld. "As a result of this thing [Apple-Samsung trial], I don't think it's going to reduce very many of those lawsuits, but it's probably going to give them more ammunition to go after others."
He notes that if the verdict threatens Android, Google's mobile operating system used on Samsung's hardware, then the search giant, which has been on the sidelines during the infringement trial, must enter the game with the portfolio of mobility patents it obtained when it purchased Motorola Mobility for $12.5 billion earlier this year.
Next Round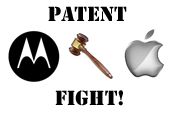 Indeed, there are signs that may already be the case. A week ago, Motorola Mobility filed a claim with the U.S. International Trade Commission maintaining that the iPhone, iPod Touch and iPad infringed on MotoMobi's patents for e-mail notifications, location reminders, and media players.
"It's hard to tell how all this is going to shake out," Cherry observes. "I think it's just going to realign the ongoing fights until everyone decides to settle their differences."
Follow freelance technology writer John P. Mello Jr. and Today@PCWorld on Twitter.