The past six months or so have seen a veritable flurry of tiny, Linux-powered PCs descend upon the market, including not just the widely embraced Raspberry Pi but also the Mele A1000, the MK802, and the Oval Elephant, to name just a few.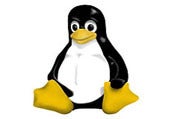 There seems to be no end in sight to the parade of these new, revolutionary devices, and recently another one emerged, albeit in a strikingly different form.
Packing a full-fledged PC into the case of a keyboard, the new U310 sells for as little as $239 and comes with Ubuntu Linux preloaded.
Two Built-In Speakers
Uncovered last week by Liliputing, the Diablotek U310 includes an Intel Atom D525 1.8GHz dual-core processor along with 1MB L2 cache and 2.5 GT/s DMI.
With support for Intel hyper-threading technology, the 104-key device packs 2GB DDR3 RAM as well as a 500GB SATA 2.5-inch hard drive. Offering 802.11b/g/n Wi-Fi and integrated 10/100 Fast Ethernet LAN, the U310 also features an onboard Intel Graphics Media Accelerator 3150 and Azalia audio codec with two built-in speakers.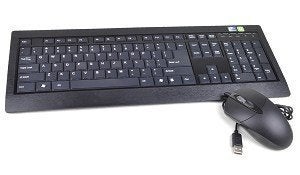 USB 2.0, serial, and audio ports are provided for easy connection to a wide variety of PC peripherals, including an external DVD or CD drive. A USB mouse is included.
Perhaps best of all, of course, is that the U310 comes preloaded with Ubuntu Linux, one of the most popular free and open source operating systems out there.
On Amazon, it's priced at $239 with free shipping.
A Newegg Alternative
It should be noted that Newegg offers much the same device under the Great Wall brand; it's sold refurbished for $249.
Either way, all-in-one keyboard PCs look like an intriguing option, particularly when space is tight–all you need is a VGA monitor and you're ready to go. Loaded with Ubuntu, they may just prove irresistible to many Linux fans.