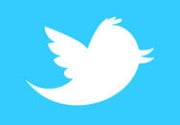 Twitter has filed an appeal of a New York judge's June decision requiring the company to turn over detailed information about a user tied to the Occupy Wall Street protest movement.
Twitter on Monday filed the appeal of the June 30 ruling by Judge Matthew Sciarrino Jr. of the New York City Criminal Court requiring the company to turn over "any and all" user information, including tweets, related to Occupy Wall Street protestor Malcolm Harris. Harris is being tried for disorderly conduct in connection with an October 2011 march on the Brooklyn Bridge. Sciarrino ruled, on April 20 and June 30, that Harris did not have standing to ask the court to quash the subpoenas of Twitter records by New York County District Attorney Cyrus Vance Jr.
U.S. law allows users of a service an opportunity to quash a subpoena for account records, Twitter said in its appeal.
"Twitter users own their Tweets and should have the right to fight invalid government requests," Twitter's lawyers wrote in the appeal. The subpoena reflects "law enforcement's increased use of information from social media companies in criminal prosecutions," they added.
Twitter will stand with its users in a fight against invalid government requests, wrote Ben Lee, the company's legal counsel, in a Twitter post.
Vance's office, in a May court document, argued that the subpoena sought only public tweets and account information, and Harris could not have a "reasonable expectation of privacy in information he publicly and intentionally broadcast to the world." Twitter also waited three months after the subpoena's return date to file any response, Vance's office argued.
A spokeswoman for Vance declined to comment on Twitter's appeal.
The American Civil Liberties Union applauded Twitter for appealing the ruling.
U.S. residents "have the right to speak freely on the Internet, safe in the knowledge that the government cannot obtain information about our communications or our private information unless law enforcement … obtains a warrant showing probable cause," Aden Fine, a senior staff attorney with the ACLU, wrote in a blog post. "The DA didn't do that here. Instead, it has tried to avoid these constitutional hurdles by issuing a mere subpoena for Harris's Twitter information."
The information Vance has sought includes private subscriber information, including Harris' IP addresses, Fine wrote. "By denying Twitter's and Harris' challenge, the court held that the government can access this wealth of sensitive personal information without satisfying basic constitutional protections," he wrote. "That isn't right."
Grant Gross covers technology and telecom policy in the U.S. government for The IDG News Service. Follow Grant on Twitter at GrantGross. Grant's e-mail address is grant_gross@idg.com.