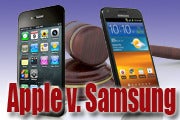 Since the jury awarded Apple $1.05 billion on Friday in the Apple v. Samsung copyright case, there's been no shortage of analysis on the Internet about the ramifications of this verdict. The public's opinion on the verdict appears to be divided — in everything from how the case will affect consumers, to its influence on innovation, to how it will affect companies such as Microsoft and Research In Motion (RIM).
The following is a collection of varying opinions on the matter — some who believe Apple was properly rewarded, and others who believe Samsung was shorted.
Samsung, in a statement following the verdict, maintained that the decision will hurt both consumers and innovation. Stanford Law School fellow Vivek Wadhwa agrees with Samsung's analysis.
"You've taken a major competitor out of the marketplace," Wadhwa told USA Today. The implication there, of course, is that less competition means higher prices and less inclination toward innovation.
Vice President of the Asia-Pacific ICT Practice at Frost & Sullivan, Andrew Milroy, agrees. Speaking to ZDNet, Milroy argues phone makers may feel they have to "manage risks" for their products. Not only will the increased costs of risk management be passed on to consumers, but such management ay result in "playing it safe," which will result in phone makers pulling away from innovation and reducing consumer choice.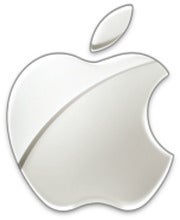 Designers will also feel their choices are restricted. This verdict could create a minefield for product designers, according to Bill Flora, creative director at Tectonic design firm in Seattle. They'll be constantly second-guessing whether various features step on Apple's toes, Flora told The New York Times. Designers may feel that "pinch to zoom," for example, is off limits. This gesture has become so common to touch interfaces that it will be like designing a car with a square steering wheel, Flora said.
On the other hand, others are more optimistic about how the verdict will impact innovation in the market.
"Within a product cycle or two, consumers will begin to see exciting, new, and different-looking designs," Christopher V. Carani, a partner at intellectual property law firm McAndrews, Held & Malloy, told The Washington Post.
"If a permanent injunction is ordered, the Apple victory will create some delay to market for look-alike smartphones that need to be redesigned," Carani added. "But this should be viewed as a perfect opportunity to go back to the drawing board."
Analysts and experts are also concerned about the future of fellow phone companies Microsoft and RIM. The companies might benefit from handset makers who feel the need to avoid Android phones in the post-verdict world, Eric Zeman from InformationWeek argues.
"Android hardware makers looking to diversify their product portfolios might decide to develop some non-Android devices to protect themselves," Zeman reasons.
"Even if new players don't join the Windows Phone team, existing players might ramp up their Windows Phone roadmaps," he adds. "Companies such as Samsung, HTC, and LG have each fielded a dozen or more Android phones per year, while offering just one or two Windows Phones. Balance that ratio out a bit, and Microsoft benefits."
According to Mike Cherry, a Windows analyst with Directions On Microsoft in Kirkland, Washington, a more likely scenario is that the marketplace will be in such tumult that nobody will be able to benefit.
"If you look at the mobile market right now, everybody is suing everybody as a result of the [Apple-Samsung trial]," Cherry tells PCWorld. "I don't think it's going to reduce very many of those lawsuits, but it's probably going to give them more ammunition to go after others."