Google has started publicly testing an initial set of enterprise social networking (ESN) features for Google+, adding a key collaboration component for Google Apps customers.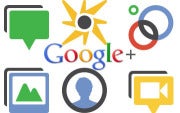 Google first indicated last year that it planned to release an enterprise version of Google+ and that it was already using it internally.
On Wednesday, the company released in preview mode the first Google+ features tailored specifically for workplace use, aimed at Google Apps, the cloud email and collaboration suite for schools, companies and government agencies.
"During this preview period, organizations that have gone Google will be able to use the business features of Google+ for free through the end of 2013 while we continue to add more features and administrative controls designed for organizations," wrote Clay Bavor, product management director, Google Apps, in a blog post.
Google+ was launched as a consumer social networking site in mid-2011, but by creating a version for workplaces, Google is joining the hot ESN trend. ESN software provides Facebook- and Twitter-like functionality adapted for workplace use, including employee profiles, activity streams, microblogging, document sharing, content rating, blogging, discussion groups and online communities.
ESN software is provided by specialty vendors like NewsGator, Jive Software and Socialtext, but larger vendors like Cisco, Microsoft, IBM, Oracle, SAP and Salesforce.com are adding ESN modules and capabilities to their larger collaboration suites and enterprise applications.
Thus, gaining an ESN component is critical for Google Apps, since ESN by now is considered an essential element in enterprise collaboration suites.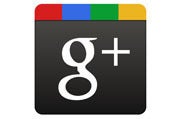 The ESN features of Google+ have been in private testing by customers like Kaplan and Banshee Wines, the company said.
Specifically, this first set of ESN features in Google+ includes more granular control over content posted on the service. "When you create a post you can mark it as restricted. Restricted posts are private to your organization and can never be re-shared with anyone outside," he wrote. However, it's also possible to share posts with partners and others outside of an organization's domain.
Google+ is also gaining IT administration controls to let IT staffers establish policies for usage and content sharing.
Coming soon is a mobile version of Google+'s ESN version, as well as more IT administration features.
Juan Carlos Perez covers enterprise communication/collaboration suites, operating systems, browsers and general technology breaking news for The IDG News Service. Follow Juan on Twitter at @JuanCPerezIDG.