Does Lexmark's exit from the inkjet printer business mean that inkjets are in trouble, or that Lexmark is in trouble?
The answer would seem to skew toward the former.
Lexmark has never been a top-tier inkjet manufacturer, so its inkjet business has been particularly vulnerable to market shifts toward laser technology–at least relative to other printer brands.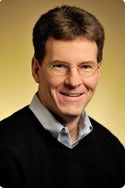 A month ago, Lexmark announced it was phasing out its consumer and SOHO inkjet businesses, and on Tuesday the company announced it was cancelling its fledgling business inkjet line as well.
I talked Wednesday to a very busy Marty Canning, Lexmark executive vice president and president of Imaging Solutions and Services, about what the future held for Lexmark's inkjet customers and why Lexmark is still bullish on laser printers.
Lexmark Commits to Its Own Inkjet Customers. What About Dell's?
What can Lexmark users expect following this announcement? Canning stated that while Lexmark will no longer make new inkjets, it's not abandoning its current inkjet customers.
"We will continue to provide the customers all of the supplies, support, maintenance, and technical support," Canning said. "Nothing will change. It's not our intention in any way to cut short the value that our customers have purchased from us." He confirmed that users can expect support through their warranty and "most likely well beyond," but he wouldn't elaborate further.
Canning declined to comment on how Lexmark's announcement would affect its relationship with Dell, which sources inkjet printer technology from Lexmark. I have a Dell V725w inkjet multifunction sitting in our testing lab right now, and its Lexmark genes are obvious. What's going to happen to support for that printer?
Long Live the Laser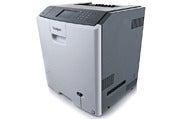 Meanwhile, Lexmark's laser business is doing just fine. Even with the tough economic climate in Lexmark's two primary markets, the U.S. and Europe, Canning said the laser business is growing, both in hardware purchases and supplies usage.
Is the mass migration to online hurting Lexmark's printer business? Apparently not: "Every time things go online, there's more to print," Canning said. "We have a lot of activity around mobile printing, cloud printing, print anywhere, print and release, and managed print services. While things are shifting online, the volume is increasing content."
It's not just Lexmark that thinks ditching inkjet manufacturing makes sound business sense (at least, for Lexmark).
After I posted my story on Lexmark hammering the final nail in its own inkjet coffin, the first feedback I received was from a business analyst who thought Lexmark was making the right decision. The upward hop in Lexmark's stock price is another positive indicator, at least of how stockholders feel.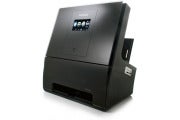 But do any of those people actually own a Lexmark inkjet printer?
Canning's emphatic reassurances aside, it's got to be a bummer to know that your printer's future is finite. If it's any consolation, I've reviewed many of Lexmark's later, higher-end SOHO and corporate inkjets, and they seem worth keeping until that bitter end.