After the success of the LittleBigPlanet franchise, it's no surprise that it would make an appearance on Sony's newest PlayStation handheld. The LittleBigPlanet series has always strived to be on the cutting edge of innovation, leading the way with support for all of Sony's initiatives, such as cross-controller and PlayStation Move support. While LittleBigPlanet PSP did little to stand out in the series, LittleBigPlanet PS Vita is looking to be the definitive version of the game and a day-one purchase for PlayStation Vita owners.
The creators of LittleBigPlanet PS Vita aren't content with it being just a portable version of the title; they seem to have designed the game to be unique and special. It has to have its own identity and exude the need to purchase it over playing the PlayStation 3 version. That doesn't mean that it's missing out on all of the charm that made the original two games so unique, but it doesn't rely on their creativity to further itself. It focuses on creating something unique using the exclusive features of the Vita to differentiate it from other LBP content.
While this might come off as feeling like a bit of a gimmick, it doesn't in this instance. Both the use of the front touch screen and the rear touchpad integrate seamlessly into the gameplay. I found myself swiping panels around and pushing blocks into the background with ease. It didn't feel as if was a new mechanic, but one that had been a part of the gameplay all along. The execution of the rear touchpad controls were perhaps the most surprising. There were spots throughout the levels that I was able to play that required me to use the rear touchpad to create platforms for my sackboy to climb. It was a really unique idea that was intelligently implemented and didn't require much additional effort, as my hands were already resting comfortably on the rear touchpad. One of the coolest features of LittleBigPlanet for the PlayStation Vita is the addition of save states in user-created levels. This is a first for the LittleBigPlanet series and opens up the user-created portion of the game to a whole new slew of games that can be made within the editor. In previous LBP games we had checkpoints, but you couldn't stop a level and come back to it later with saved progress. With the new save system, you could theoretically create an Angry Birds-esque game within LittleBigPlanet with different levels and worlds, allowing them to stop, start, and reload levels at any point. As trite as it sounds, this feature really is a game-changer for user-generated content.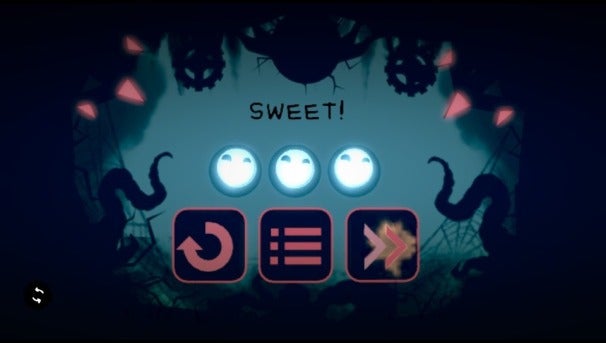 In this preview build of LittleBigPlanet for Vita there were a few games already made that utilized these save states. The one that I spent the most time with was Tapling, a platformer that used touch to navigate a series of caverns while trying to free three glowing balls from their cages. Your character can stick to neon green sludge that is covering the walls, but bounces off of neon blue sludge. It makes for a fun little game that wouldn't be out of place among the most popular apps on the iOS App Store. With the small samples that we've seen so far and the huge creativity of the creators already making top-down shooters and racing games in LittleBigPlanet 2, there should be no concerns that players won't take advantage of this cool new feature. It will be interesting to see how players can take advantage of this beyond simple level progression, perhaps pushing the bounds of creativeity on the Vita all the way to creating a full 20-hour RPG or something even more surprising. LittleBigPlanet PS Vita is just as gorgeous as ever, and with the inclusion of Vita specific controls and custom-game save states, it might just be the best version of LittleBigPlanet yet. We can't wait to get more hands-on time with the new levels, but more importantly, what the community can put together when LittleBigPlanet PS Vita releases on September 25th, 2012.