Along with launching Firefox 15, Mozilla on Tuesday also rolled out the latest version of its free and open source Thunderbird email client.
New in this latest Thunderbird 15 are not only a raft of security fixes, but also support for chat and Do Not Track technology.
Though it's already become clear that Thunderbird's days under Mozilla are numbered, there are still some 20 million users of the software–including yours truly–and I'm betting a community effort will soon take over.
Mozilla plans to report back on Thunderbird's fate early next month. In the meantime, here are some of the key updates in this latest release.
1. Chat Integration
With its newly enabled chat support, Thunderbird now offers real-time conversation.
"Let's say that a week ago, I sent you an email asking you for lunch, and that you answered my email saying that you'd love to take me to your favorite restaurant next to the Eiffel tower," Mozilla's Anne-Marie Bourcier explained in a blog post on Tuesday.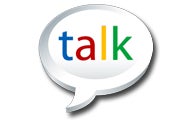 "Yesterday, while we were connected on Facebook chat, you confirmed that you booked a table for 12:30," Bourcier wrote. "This morning, I simply typed Eiffel in Thunderbird search box, and both the email and Facebook chat threads appear instantly, showing the address exchanged over email on one side and the time we will meet on Facebook chat on the other side."
Supported Chat networks include Facebook, Gtalk, IRC, Twitter, and any XMPP network.
2. Do Not Track
While Firefox has long included Do Not Track support, Web search capabilities were only recently added to Thunderbird.
Accordingly, users of the open email client can now turn on Do Not Track capabilities as a way to request that advertisers "leave them alone," in Bourcier's words.
"It's an option that you decide to turn On or Off, but we want to make sure this is your choice," she explained.
3. Ubuntu One Integration
Back in June Mozilla announced Thunderbird Filelink, a feature that lets you upload large files to an online storage service as well as sending links to your friends instead of large attachments. Now, in Thunderbird 15, such capabilities have been extended to Ubuntu One in addition to YouSendIt, expanding the options for fans of the feature.
4. Looks Like Firefox
Also new in Thunderbird 15 is a brand-new menu and toolbar design that aims to replicate "the new look and feel of Mozilla Firefox in an effort to provide a similar user experience across all Mozilla software desktop or mobile and all platforms," Mozilla said.
5. 12 Security Fixes
Last but not least, 12 security vulnerabilities are addressed in Thunderbird 15, including five rated as "critical."
Ready to give this latest Thunderbird a try? The new versions for Windows, Mac, or Linux can be downloaded for free from the Mozilla site.