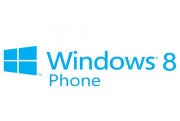 According to Mary Jo Foley at ZDNet, Microsoft is planning an official Windows Phone 8 launch event on October 29, possibly in San Francisco or Los Angeles. Foley's unnamed tipster claims the first Windows Phone 8 devices will likely hit store shelves a week or two later.
Foley also reported that Microsoft will hold a launch event for Windows 8 and the Surface RT tablet on October 25, the day before general availability. A midnight launch for the tablet and operating system may happen after the event.
Windows Phone 8 will be a major update for Microsoft's mobile OS. It has a new start screen with room for more Live Tiles, enhanced browser security, new camera features, turn-by-turn navigation from Nokia and support for digital wallet services, such as loyalty cards and gift certificates. The OS will also support a wider range of hardware, including dual-core processors, 720p displays and removable storage.
So far, only Samsung has announced a Windows Phone 8 handset, the Ativ S, but Nokia is planning a press event for its new Windows Phones on September 5. HTC and Huawei will also release smartphones for the new operating system.
Microsoft will also have broader support from U.S. wireless carriers than it has in the past. In addition to AT&T and T-Mobile, who currently sell Windows Phones, Verizon has said that it will support the new OS, and may even carry one of Nokia's handsets, according to a report from Bloomberg. Sprint has also shown interest, but may not offer any Windows Phone 8 devices at launch.
Expect to hear more specifics during the launch event in October.
Follow Jared on Twitter, Facebook or Google+ for even more tech news and commentary.