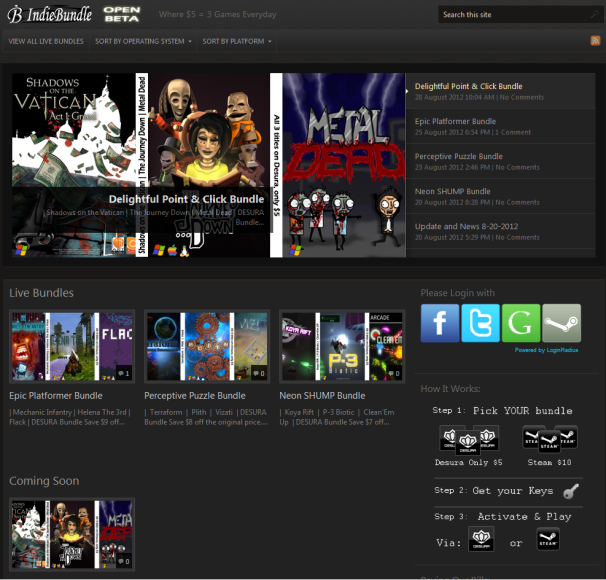 Every big Steam sale and Humble Indie Bundle extravaganza has seen its fair share of indie game bundles which offers a truckload of small, but fun, games for a low price. But as these "fire sales" fade so does the great indie-developer exposure. IndieBundle.org hopes to change that.
They offer new bundles of three indie games of a similar genre (ie platformer, puzzle, point-and-click, etc.) every few days for a flat price. When purchasing, you may choose one of two platforms (if those games are available on that platform); Steam bundles will cost $10 and Desura bundles will cost $5. Each game is clearly marked with which OS they work on, and a lot of the games support all three (Windows, Mac, Linux). Unfortunately, Steam games are not yet available, but will be soon once they "prove the value of IndieBundle and the validity of the distribution platform!"
The process of getting the games is painless. Choose a bundle and distribution platform, pay and activate the keys that are emailed to you. If you lose the keys and the email, have no fear, IndieBundle has a Key Recovery form to retrieve them.
Instead of relying on a short time limit to grab the bundles, there is a finite number of keys available. A bundle will remain available until all 2,500 Game Keys have been purchased or until 10 weeks pass, whichever comes first.
IndieBundle promotes fairness to the developer, promising that "over 90% of the net sale goes directly to the developers of Steam games with 81% going to Desura developers."
Some of the best games today are indie, and developers are constantly proving they don't need a big AAA budget, or charge AAA prices, to create a great gaming experience. I have a feeling that with a rise in sites like this we will find more gems in the rough, and all without breaking the bank.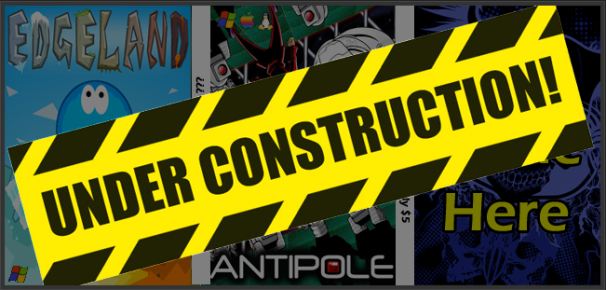 The site has not fully launched and is currently seeking exposure with an open beta, which begins August 31. Because of this, many of the fancy features aren't present, but you can still buy great games for cheap.