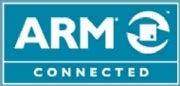 New Windows RT tablets announced at the IFA trade show in Berlin this week have intensified competition among ARM-based chip makers, which are adding unique capabilities to processors so tablets become more attractive to buyers based on performance and features.
Samsung and Dell announced Windows RT tablets with Qualcomm's dual-core Snapdragon S4 APQ8060A processor, which is built on ARM architecture.
These are the first Windows RT tablets using Qualcomm's chips, while tablets announced earlier in the year, such as Microsoft's Surface and Asustek's Vivo Tab RT (previously called Asus Tablet 600), were based on Nvidia's quad-core Tegra 3 processor.
Microsoft is working only with ARM-based chip makers Qualcomm, NVidia, and Texas Instruments for Windows RT on tablets and PCs. Toshiba previously showed a Windows RT tablet based on Texas Instruments' OMAP processor, but the device was scrapped due to a component shortage.
Microsoft has also announced Windows 8 for tablets and PCs based on Intel and Advanced Micro Devices chips. The Windows operating systems will become available Oct. 26, at which time devices like tablets and hybrid laptops are also expected to ship.
Much like Android, the Windows RT ecosystem is fragmented with the OS divorced from the hardware, said Dean McCarron, principal analyst at Mercury Research. Hardware makers are offering unique features in Windows RT devices, and key differentiators could be connectivity, performance and form factors, McCarron said.
Windows RT
Windows RT devices on Qualcomm's S4 chip may provide a better blend of performance and connectivity, while Nvidia's quad-core Tegra 3 chip may deliver faster overall performance and better graphics, McCarron said. ARM processors are power efficient and will bring long battery life to Windows RT devices, McCarron said.
Windows RT has the look and feel of Windows 8, but Microsoft says that RT has been re-engineered with mobile features like power consumption and instant connectivity in mind. Chips with ARM processors are used in most smartphones and tablets that ship today, and Qualcomm and Nvidia are pitching different features on their chips in order to capture a larger share of the future Windows RT device market.
Qualcomm wants to bring smartphone features to Windows RT tablets with its S4 chips, said Luis Pineda, senior vice president of product management at Qualcomm. The chip in the Samsung and Dell tablets will bring a wide range of cellular and Internet connectivity features, while also enabling long battery life on tablets, Pineda said.
The S4 chip being used in the tablets has an integrated 3G/4G radio, Pineda said. The S4 chips also have a powerful graphics core, and the integration of all key components helps enable thin and light devices with long battery life, Pineda said. Qualcomm has also announced a quad-core S4 chip for tablets, which will bring more performance to tablets.
Tegra will be the only quad-core processor for Windows RT devices this year, and great graphics performance will bring console-quality gaming to devices, said an Nvidia spokesman via email. The Tegra 3 processor is already being used in some high-performance gaming tablets. Nvidia in the future will offer chips with integrated radios, but for now is working with partners to offer a separate 3G/4G radio on chips.
Intel and AMD
While chip makers in the ARM camp are watching each other closely, the companies also have to contend with x86 processors from Intel and Advanced Micro Devices, on which the Windows OS has grown up. Beta testers have played with Windows 8 on x86 tablets and PCs for months now, giving it a leg up over Windows RT, which has been shown as a product in development via a few tightly monitored tablet demonstrations at trade shows.
The first choice buyers will make is whether they want Windows 8 or Windows RT, after which they will decide on the device, said Nathan Brookwood, principal analyst at Insight 64.
Both the operating systems have a similar touch user interface, but existing Windows applications will not work on Windows RT devices. Microsoft is trying to make RT attractive to new buyers by bundling desktop Office productivity applications.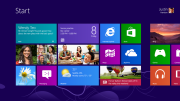 Some longtime PC users may want Windows 8 on Intel chips for access to legacy x86 applications, which by default users have to leave behind when going to RT, Brookwood said.
Microsoft has kept Windows RT under tight wraps, which has frustrated device and chip makers, analysts said. But the success of Windows RT devices will ultimately depend on the price and the features buyers identify with.
"It's hard to say with Windows RT because it has not yet happened," McCarron said.
Agam Shah covers PCs, tablets, servers, chips and semiconductors for IDG News Service. Follow Agam on Twitter at @agamsh. Agam's e-mail address is agam_shah@idg.com