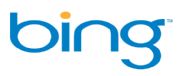 More Facebook functionality is creeping into Bing with a new feature that lets users search and browse through their friends' photos.
The so-called Friends' Photo feature isn't available directly from the Bing homepage. Instead, you must navigate to www.bing.com/friendsphotos before you can start searching your friends' Facebook albums.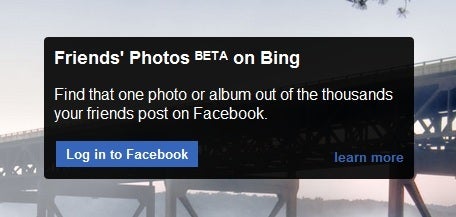 The feature only works if you are signed into Facebook and have granted Bing permission to connect. If you haven't done these things, you'll first see a prompt to login, followed by a permissions page from Facebook.com, before you can start searching.
Once connected, browsing Facebook photos on Bing actually seems easier than it does on Facebook's own Website. Whereas Facebook simply lists photos in a single, reverse-chronological column, Bing lays the photos out in a tiled view, so it's easier to scan for interesting pictures–and to ignore the boring ones.
Each thumbnail image shows the number of likes and comments, and when you click on an image, it expands while showing comments in a sidebar. You can add your own comment, like a photo or share it on your wall directly from Bing. There's also an option to open photos in Facebook, which is useful if you want to tag a photo or add a location.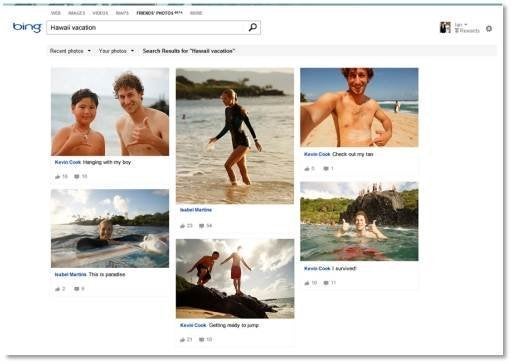 Searching for photos was less reliable than browsing in my experience, but that's simply because a lot of my friends don't tag all their photos with locations or keywords. For instance, a search for "Cincinnati," where I live, turned up less than a dozen results even though plenty of my friends' Facebook photos have been taken there.
Also, keep in mind that photos won't show up at all from users who don't allow Facebook to interact with third-party apps. None of my wife's photos, for instance, appear within Bing for this reason.
Microsoft says it will never share Facebook photos with the public. Bing also respects the same privacy settings as Facebook, so photos will only be viewable in Bing to users who have that permission on Facebook.
Photo search is the second major Facebook-related feature to come to Bing in the last few months. In May, Bing added a Social Search sidebar, which shows social network activity from friends and high-profile "experts" for any search keyword. It also allows users to ask questions of their friends and link to relevant search topics. Compared to Google's approach with Search Plus Your World, Microsoft is drawing a clearer boundary between regular and social search results.
Follow Jared on Twitter, Facebook or Google+ for even more tech news and commentary.