China's Huawei is previewing its new Android-based user interface, called Emotion UI, and has unveiled new devices at the IFA consumer electronics show in Berlin, including two new tablets that are arriving in select markets.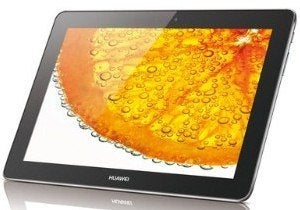 Huawei's user interface, like those from rival companies, tries to improve the Android experience by adding its own features, opening it up for better user customization. In the case of the Emotion UI, Huawei wants to improve the design and functions of the handset's homepage. Key features include "Me Widget", which allows users to integrate smartphone functions into a customizable widget.
The Chinese version of Emotion UI is already available for download according to the company. But the user interface appears to only run on the Huawei Ascend P1 XL and Huawei Honor smartphones.
An English version of the user interface will be available for download in this year's fourth quarter. Huawei is hoping users will provide feedback on how to improve the Emotion UI.
New Tablets Debut
At IFA, Huawei has also unveiled two new tablets in its MediaPad series. The Huawei MediaPad 10 FHD has a 10.1-inch screen with a resolution of 1920 by 1200 pixels. The device uses a company developed 1.4GHz quad-core processor, and runs Android 4.0.
The tablet features a 8-megapixel rear-facing camera, and 1 .3 megapixel front-facing camera, while using a 6600mAh battery that the company claims will provide more than 10 hours of use. The device comes with three different memory options, at 8GB, 16GB and 32GB. It weighs in at 580 grams, and is 8.8mm thick.
Huawei said on Friday its 10-inch tablet will ship to Germany, Sweden, Russia, Belarus, South Korea, Bahrain and Kuwait next month, with other markets to follow. The tablet is already available in China.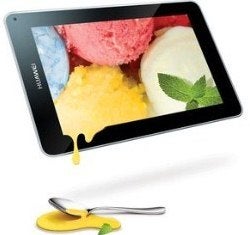 The company's other tablet, the MediaPad 7 Lite, comes with lower specs, but weighs only 370 grams (0.81 pounds). The device runs Google Android 4.0, has a 1.2 GHz processor, and comes with a 7-inch touchscreen with 1024 by 600 resolution.
It has a rear-facing 3.2-megapixel camera, and a front-facing 0.3-megapixel camera. The battery capacity is 4100mAh, and the device has 8GB of flash memory, and a micro SD slot for memory cards up to 32GB in capacity.
The MediaPad 7 Lite started to ship at the end of this month to South Africa, China, Russia, the Philippines, and Taiwan, and will come to Malaysia and Indonesia in September.
A Huawei spokeswoman said pricing for the tablets has yet to be determined and will vary among countries.