Sharp, one of Apple's three suppliers of iPhone displays, is reportedly having problems mass producing the screen for the next-generation iPhone. Apple is widely expected to unveil its latest smartphone in just under two weeks, but Sharp's delay could mean Apple won't have enough new iPhones to satisfy demand.
LG and Japan Display are the other two providers of displays for Apple's new iPhone. LG already started mass-producing the new type of thinner display. Sharp also said at the beginning of August it was working on the displays, but the latest reports indicate otherwise.
Sharp's difficulty manufacturing displays for the new iPhone comes from the technology used in the screens, according to reports from Reuters and The Wall Street Journal. This is apparently due to high costs that have cut into Sharp's profit margins, but the Japanese company did not confirm the cause of the delay.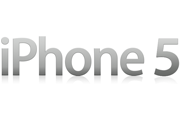 To make the new iPhone thinner, Apple is said to use a new type of display, called in-cell panels that uses touch sensors inside the color filters of the screen. Apple patented the technology and will be the first to use it. Current iPhones use on-cell technology, which places the touch sensors on top of the color filters. This would allow for slimmer screens, some 0.5mm at least.
The screen of the next-generation iPhone will not only be thinner, but also larger than on previous models, recent unconfirmed reports suggest. Tipsters pegged the size of the new iPhone display at 4 inches (30 percent bigger than current iPhone). This would make the phone slightly taller to accommodate the screen with a 1136-by-640-pixel resolution, from the previous 960-by-640-pixel resolution.
Follow Daniel Ionescu and Today @ PCWorld on Twitter.