Hard on the heels of the news that HP's webOS Global Business Unit is being spun off as an independent but wholly owned company called Gram, the company on Friday officially launched Open webOS into beta.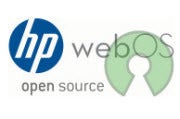 "Eight months ago we announced our ambitious plan to make webOS available under an open source license and bring the innovation of the webOS platform to the open source community," reads the post on the webOS Blog. "We are proud to have hit another milestone with today's beta release."
Fifty-four webOS components are now available in open source form, specifically, bringing forth more than 450,000 lines of code released under the Apache 2.0 license.
Meanwhile, the webOS team is continuing its hiring drive, the post announces; a jobs page lists open positions.
Steady Progress
To recap, HP announced last August that it planned to discontinue its webOS tablets and phones. Soon afterwards, it made the decision to open-source the technology, enabling developers and manufacturers to use the Linux-based operating system for their own purposes.
I've been excited by webOS's strategy and potential under this new scheme, and work has progressed steadily ever since, including the release of Enyo 2.0 back in January and, subsequently, the Isis browser.
The launch of Gram could also signal promising new life for the effort.
Two Build Environments
Now, in this latest move, yesterday's release provides not just one but two build environments for developers.
"Our desktop build provides the ideal development environment for enhancing the webOS user experience with new features and integrating state of the art open source technologies," HP's blog post explains. "Developers can now use all their desktop tools on powerful development machines."
That build incorporates much of what has been released so far on the Ubuntu desktop. Many third-party Enyo apps are supported as well.
An ARM Emulator
The new OpenEmbedded build, meanwhile, offers an ARM emulator "running core services such as db8 and node.js," the team explains. "We are actively converging on an OE Core image which boots to System Manager and the full webOS experience."
HP promises an announcement regarding its future plans for Open webOS when it makes another release next month. I'll keep you posted if I hear anything else in the meantime.