Walmart is testing a new system that not only would save the company money but reduce the amount of time customers have to interact with the world's largest retailer's self-checkout machines, an experience some people find annoying.
People shop at Walmart because of its low prices, and part of what helps keep them down is the large number of self-checkout terminals the retailer has installed in its stores. If you've ever used them you know they can be a pain.
For one thing, they can be gratingly loud. Also, if you scan something that doesn't weigh much the system often doesn't recognize that you transferred it to the bagging area, and if this happens too many times the whole process comes to a aggravating halt while you're left standing there waiting for a Walmart worker to intervene.
But according to Reuters, this week Walmart invited Rogers, Arkansas employees who own iPhones to participate in a test in which they would use an app loaded on their smartphone to scan items at the point they take them off the shelf, and bag them as they shop.
The test doesn't let participants use their phones to pay, but rather transfers purchases saved on their phones to a self-checkout terminal. So instead of standing there listening to the terminal vociferously instruct you to scan each item, you only have listen to "Insert payment type" and a few other directives before you can exit with your goods.
While it would be better to let users pay with their phones and thereby avoid having to interact with a terminal at all, no doubt such functionality will come some day and include other platforms, as well.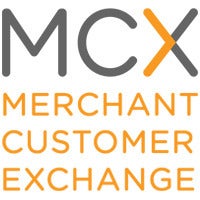 Walmart recently announced it is joining with a dozen retailers including Best Buy, Target, and 7-Eleven to form the Merchant Customer Exchange (MCX), a mobile-payments network that will compete with Google Wallet and mobile payment system Isis, which is supported by the major mobile carriers and plans to debut in September. No launch date was given for the exchange, but development of MCXs mobile app, which will work on virtually any smartphone, is under way.
Like their competitors, the retailers plan to combine their mobile wallet with targeted offers and promotions offered to users on their smartphones.
Follow Christina on Twitter and Google+ for even more tech news and commentary and follow Today@PCWorld on Twitter, too.