Bloomfire has created a tool that gives LinkedIn users more collaboration capabilities, including creation, publishing and sharing of multimedia content, when participating in the site's discussion groups, Bloomfire said on Tuesday.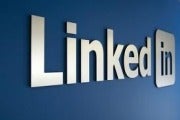 The add-on, called Bloomfire for LinkedIn Groups, is free and also makes it possible for group members to post and share text documents like PDFs, in addition to images, videos, slide presentations and screencasts.
When a member posts content using Bloomfire, the LinkedIn group's administrator has the option to block use of the application, a Bloomfire spokesman said. Administrators can also introduce Bloomfire for their LinkedIn groups and promote the use of the app among their group members.
According to LinkedIn, there are more than 1 million discussion groups on the professional networking site, which has about 175 million members worldwide. About 75,000 third-party developers have used LinkedIn APIs (application programming interfaces) to build add-on applications and tools for the site.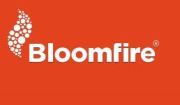 Bloomfire built the application using LinkedIn's API for its Groups section. Bloomfire also markets a fee-based version of its cloud-based workplace collaboration and learning application that works in a stand-alone fashion.
However, it plans to release more versions like the one for LinkedIn that are tailored for integration with third-party sites and applications, according to the company.
Juan Carlos Perez covers enterprise communication/collaboration suites, operating systems, browsers and general technology breaking news for The IDG News Service. Follow Juan on Twitter at @JuanCPerezIDG.