Valve, the developer best known for creating such games as Half-Life and for running the Steam PC gaming service, recently posted a job listing for a hardware industrial designer that doesn't mention video games even once.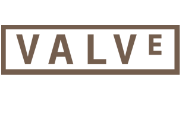 In the job listing, first spotted by CVG, Valve describes itself as an "entertainment and technology company" and says it's "jumping in" to the computer hardware space, because it's frustrated by a lack of innovation.
"Even basic input, the keyboard and mouse, haven't really changed in any meaningful way over the years," the company says. "There's a real void in the marketplace, and opportunities to create compelling user experiences are being overlooked."
From that description, one might think Valve is working on a gaming PC built around new types of input. After all, a rumor in March suggested that Valve was making a "Steam Box" gaming console with biometric feedback — possibly from a bracelet accessory — and modular controllers. (The company later responded by saying "it's a long way from Valve shipping any sort of hardware.")
But as these rumors gather steam, it's worth considering that Valve's hardware could be more than just a gaming console.
Last month, Valve announced that Steam would expand beyond games to include software for creativity, productivity and more, with many of the same benefits as its gaming service, such as automatic updates and cloud saves. The announcement seemed like a clear shot at modern app stores.
If Valve is thinking beyond games on the software front, it doesn't make sense for the company to release hardware with a narrow focus. What if, instead of just a gaming box, Valve is working on a new type of PC built around its own ecosystem of applications, which themselves are designed for new types of input methods?
It's something to think about, but it's not going to happen anytime soon, especially if Valve is only hiring industrial designers now. Besides, in an interview with Penny Arcade Report last February, Valve cofounder Gabe Newell said the company wants to take an incremental approach to hardware. The company doesn't want to "go make a giant pile of inventory and hope that some set of applications emerge to justify this giant hardware investment," Newell said.
In other words, even if Valve is thinking big about its future in hardware, expect the company to start small.
Follow Jared on Twitter, Facebook or Google+ for even more tech news and commentary.