Dolphinity Racer (free) is a hard-core racing game. It is used as the basis for expensive racing simulators built by Cruden, and it sports painstakingly realistic physics.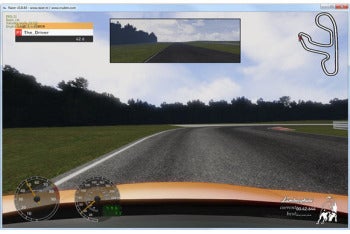 Driving a car in Racer feels close to driving a real car, but not always in a fun way: The vehicle can easily swerve out of control, and it takes quite a bit of patience to start driving, especially if you're used to more toy-like racing games. It's not a game for a casual test drive, but one for serious racing enthusiasts.
Dolphinity Racer has no installer.
—Erez Zukerman