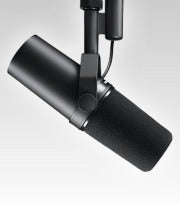 The first podcasts broadcast over the Internet more than a decade ago, and since that time much has changed. Podcasting has gone from a niche hobby for amateurs to a recording industry that's helping many entertainers make a living.
The quality of the average podcast has improved by leaps and bounds, too; just about every week sees a new crop of informative and entertaining podcasts vying for attention.
There has never been a better time to start your own podcast, but the growing industry can seem intimidating to an amateur broadcaster. If you want to get into podcasting, figuring out where to start can be difficult. We put together the following guide with everything you need to know to make and distribute your first podcast.
Podcasting equipment
To produce a high-quality podcast, the first thing you'll need is the hardware and software to record a great show. Depending on how serious you want to get about podcasting, the price of a "podcasting studio" can range from under $100 for an inexpensive microphone and free software to thousands of dollars for a set of high-end mics, headphones, other audio equipment, and professional audio-editing software.
The Shure SM7 microphone is a popular choice among professional podcasters. Jesse Thorn, a prominent podcaster who runs the Maximum Fun network of podcasts, uses the SM7 and encourages a lot of other professional podcasters to do the same. It's undoubtedly one of the best microphones on the market, but at $350 it's also a serious investment.
If you're not sure whether you want to drop that much into your podcasting career, you can find more reasonably priced USB mics for under $50; such models still represent a vast improvement over your computer's internal microphone (which you should use only in the most dire of circumstances).
Things are less pricey on the software end. As long as you aren't planning on doing a lot of audio mixing and editing for your podcast (you probably won't need to do much mixing, unless you want to ape an old-time radio show or to use a lot of special effects), free audio programs such as GarageBand for Mac and Audacity for Windows should be more than sufficient.
If you plan to have a lot of remote guests on your podcast, you'll want to grab software that will let you record Skype calls. Windows users can download Skype Recorder for free, but Mac users need to shell out $20 for Call Recorder.
Record your first podcast
After you set up your equipment, you need to try your hand at recording and editing your first podcast. Tips for finding your levels and editing the podcast will vary depending on the hardware and software you're using, but all first-time podcasters should keep a few general ideas in mind.
If you ignore the advice above and try to record using your computer's internal microphone, you'll probably record a show with terribly tinny audio. This problem most commonly arises with microphones that try to cancel out environmental noise too aggressively, and the easiest solution is to buy a better microphone that won't pick up so much environmental sound. However, even good microphones may produce tinny recordings if you heavily normalize or attempt to filter out excessive ambient noise, so try to adjust your filter settings and see whether that improves your audio quality.
A second common audio problem is blowing out your microphone. It often sounds like a popping noise on the mic, and it's the result of audio that's too loud for the accepted range of recording. Although more-expensive mics typically have a wider range, the best way to avoid popping is to enter your recording software and manually set the audio levels a little lower before you begin; in addition, make sure that you and your guests don't lean in too close to the microphone.
Finally, experience is a very good—and very fast—teacher. Creating one or two "practice shows" to test audio levels and your editing skills will teach you volumes about recording an excellent podcast with your specific tools.
Post your podcast
Once you have a recording you like and you're ready to share it with the world, you'll want to post your podcast where it can get the most exposure.
The easiest way to start distributing your podcast is to create a blog for it. Using a service such as Blogger or WordPress, you can quickly and easily create a blog and then simply post each episode as a new entry; WordPress even offers a few specialized themes specifically for podcasters.
Another good thing about creating your blog with WordPress or Blogger is that it will automatically generate the RSS feed for your podcast, which you'll need in order to get your podcast listed on iTunes and other popular podcast aggregators. Once you've posted an episode and you have a working RSS 2.0 feed with your podcast's MP3, you should head over to the iTunes "Submit a Podcast" page and follow the instructions. If something goes wrong, you can also check out Apple's guide to making your podcast ready for iTunes.
Other podcast resources
Of course, the most important thing you'll need to make your podcast a success is great content. To that end, you'll want to think long and hard about what your podcast should be about, how you want to structure it, and what makes it worth listening to.
Obviously, you should listen to other popular podcasts and try to find a format that might work well for you. Most podcasts stick to a few tried-and-true formats, with talk shows and group discussions among three or four hosts being the most common by far. Although there's nothing wrong with innovating and creating your own topics and structures, you'll probably at least want to understand why other shows tend to stick to a few common formats before you go off and create your own.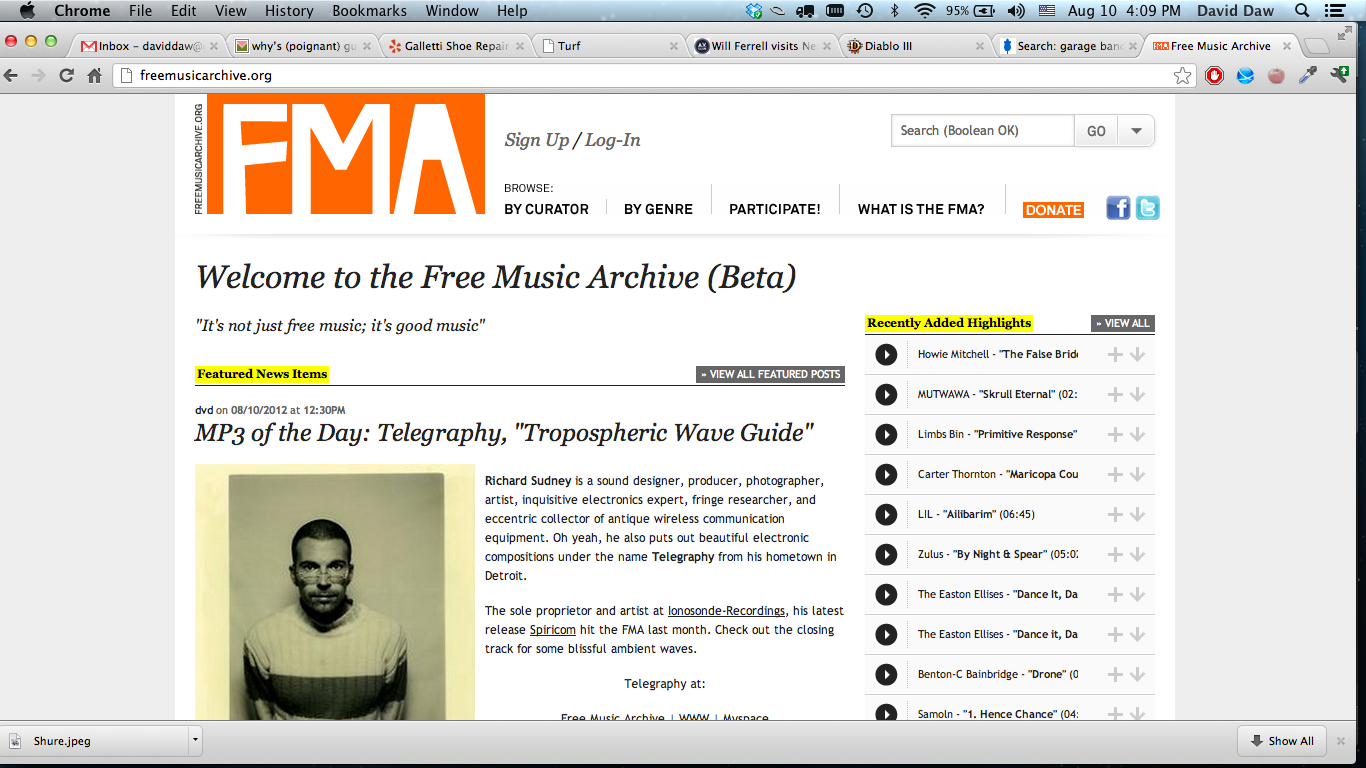 You'll also find tons of great resources online for aspiring podcasters. One of the most valuable assets for a podcaster is music, which you can use to signal segment transitions, to serve as intros and outros, and to cover editing cuts. Sites such as CCMixter and the Free Music Archive have great, free tracks that you can use for your podcast.
Once you have some free music and a high-quality recording of your own, you should have no trouble creating a professional-sounding podcast in no time. Good luck!