After numerous delays along the way, openSUSE Linux 12.2 on Wednesday finally made its long-awaited debut.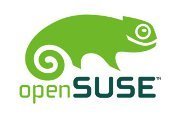 "Two months of extra stabilization work have resulted into a stellar release, chock-full of goodies, yet stable as you all like it," wrote openSUSE community manager Jos Poortvliet in a blog post early Wednesday.
It's still less than a year since we saw the launch of openSUSE 12.1.
Now, faster speeds, an improved infrastructure, and fresh polish on existing features are all among the enhancements this latest version brings, Poortvliet said.
Ready for a quick rundown? Here are five key new improvements you'll find in the new release of this popular Linux distribution.
1. Speed Times Four
Improvements in four areas are behind openSUSE 12.2's faster speeds. First is the addition of the Linux 3.4 kernel, which includes "a faster storage layer to prevent blocking during large transfers," Poortvliet said. Meanwhile, glibc 2.15 boosts the performance of many functions, particularly on 64-bit systems, and Systemd 44 enables faster booting. Last but not least, KDE 4.8.4 makes the desktop more responsive, he added.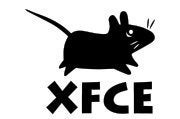 2. A More Advanced Infrastructure
Now included in openSUSE 12.2's more mature infrastructure is the GRUB2 bootloader by default. In addition, "we've begun the process of revising and simplifying the Unix filesystem hierarchy to improve compatibility across distributions, and during startup and and shutdown Plymouth 0.8.6.1 provides flicker-free transitions and attractive animations," Poortvliet explained.
3. A More Polished Desktop
Along with GNOME 3.4 comes smooth scrolling, a reworked System Settings app, and an improved Contacts manager, Poortvliet noted. Xfce 4.10, meanwhile, offers an improved application finder, while the Dolphin file manager is "both prettier and faster," Poortvliet said. Then, too, there's the Btrfs file system, which comes with improved error handling and recovery tools.
4. A Raft of Apps
Included among openSUSE 12.2's software lineup are not just X.org 1.12, with its support for multitouch input devices and multiseat deployments, but also Mozilla Firefox, GIMP 2.8, LibreOffice 3.5, Krita 2.4 for painting and illustration, and Tomahawk Player for music.
5. Cool Stuff
Last but not least, openSUSE 12.2 includes a number of cool scientific tools offering math applications such as numeric computation, plotting, and visualization, for example. The Stellarium astronomical simulator "lets you explore the night sky without a telescope," Poortvliet explained, while "programmers will enjoy version 1.0.2 of Google's Go language as well as the latest C++ language standards implemented in GCC 4.7.1 and Qt Creator 2.5."
Ready to take openSUSE Linux 12.2 for a test drive? You can download it for free from the project site.