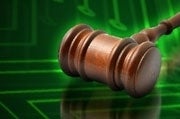 Back in January, alleged drug dealer Antoine Jones won a precedent-setting tech snooping case before the Supreme Court. Now his attorneys want to take the gains from that win even further.
Lawyers want to suppress cellphone site data for an account belonging to an alleged co-conspirator, Denise Jones. The government attorneys in the case understandably oppose the move.
Government lawyers are arguing that data collected by a third-party, such as a wireless carrier, isn't protected by privacy rights granted by the Fourth Amendment to the Constitution.
"[N]o reasonable expectation of privacy exists in the routine business records obtained from the wireless carrier in this case, both because they are third-party records and because in any event the cell-site location information obtained here is too imprecise to place a wireless phone inside a constitutionally protected space," the government asserted in a motion [PDF] filed with a federal district court in Washington, D.C.
"A customer's Fourth Amendment rights are not violated when the phone company reveals to the government its own records that were never in the possession of the customer," it added.
In their arguments to suppress the cell tower info from the trial, Jones' attorneys cited his case before the high court in which the government received a wrist slap for attaching a GPS tracking device to Jones' car without his knowledge and tracked his movements.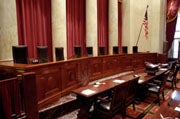 That case is irrelevant to the suppression motion, the government maintains because "compelled production of cell-site location records 'does not involve a physical trespass to property.' "
The records that the feds want to submit as evidence include for each call made or received by Jones: date and time of a call, telephone numbers involved, cell tower connected to at the beginning and end of a call and duration of the call. In addition, some records occasionally specify a particular sector of a cell tower used to transmit a call.
That information, the government noted, has significant investigative value to investigators because, among other things, it helps them locate facilities used to store, package and process narcotics, and in conducting physical surveillance of suspected drug traffickers.
Jones' Supreme Court victory was greeted with cheers by civil libertarians. "A majority of the justices recognize that new technologies make it possible to collect more and more information about Americans than ever before," ACLU staff attorney Catherine Crump told PCWorld at the time. "And [the Supreme Court justices] seem poised to deal with other forms of invasive tracking in the future."
Follow freelance technology writer John P. Mello Jr. and Today@PCWorld on Twitter.