There seems to be no end in sight to the march of the tiny, sub-$100 Linux PCs arriving on the market this year, and recently two more contenders were added to the mix.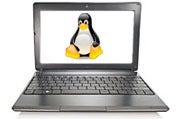 It was only a few weeks ago that I wrote about the Oval Elephant and the Mini X, both of which added fresh diversity to a landscape that already included the Raspberry Pi, the Cotton Candy, the Mele 1000, and the MK802, among others.
Now, there are two more to consider: the $49 Cubieboard and the $89 UG802.
Intrigued? Then read on.
The Cubieboard
With a price tag that nearly rivals that of the Raspberry Pi, the $49 Cubieboard features a 1GHz AllWinner A10 Cortex A8 ARM processor, Mali 400 graphics, and 1GB of DDR3 RAM.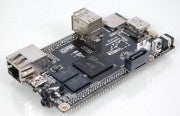 HDMI 1080p output is part of the package as well, as are 100M Ethernet, 4GB Nand Flash, two USB hosts, one MMC slot, an IR sensor, and a SATA port. Perhaps best of all, the device can run Android, Ubuntu, or a variety of other Linux distributions.
Combine the Cubieboard with a USB keyboard and mouse and output to a monitor via HDMI and you've got a small PC. Alternatively, load Android Ice Cream Sandwich and switch the HDMI output to a TV, and you've got an Android TV. With SATA and 100M Ethernet, meanwhile, the device can serve as a Network Attached Storage system.
For just $49, it would be hard to go wrong.
The UG802
Similar in many ways to a faster version of the MK802, meanwhile, the UG802 is a diminutive PC-on-a-stick powered by a Rockchip RK3066 Cortex A9 dual-core ARM processor, according to a Liliputing report.
Also featuring Mali 400 graphics, the device reportedly offers 1GB of DDR3 RAM, 4GB of storage, USB ports, a microSD card slot, and an HDMI connector allowing the device to be plugged directly into a display.
Running the $89 UG802 by default is Android 4.0 Ice Cream Sandwich; access to the Google Play Store is reportedly included.
The video below shows the device in action. South African distributor Reno Botes–who narrates the video–also sells the device.