Feel like going for a drive? To play a racing game that's realistic, but not as gruelingly so as Dolphinity Racer, take Driving Speed 2 (free) for a spin. Driving Speed 2 feels a bit more like a game, although your car can still easily drift and spin out of control.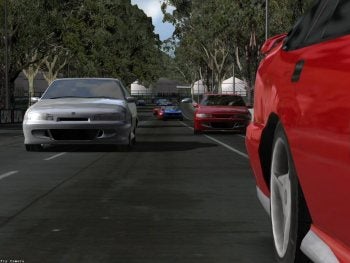 If your car rubs up against the sidewall as you race in Driving Speed 2, you will see sparks fly. Your car also becomes increasingly more dented as you bump into other cars and walls, but it does not easily flip over or lend itself to crazy aerobatics.
Driving Speed 2 runs only in full-screen mode, so if you need to lower your monitor's default resolution to get it to run smoothly, the graphics may end up looking stretched and pixelated.
Note: The Download button takes you to the vendor's site, where you can download the latest version of the software.
—Erez Zukerman