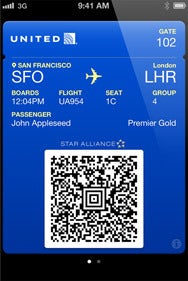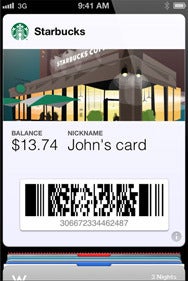 Apple's iOS6 mobile operating system looks to be a boon for travelers and other consumers through a feature that stores boarding passes and retail coupons, and airlines and retailers are already gearing up to be involved.
The preparation comes just days ahead of Apple's big product launch. Apple has scheduled an event September 12 at which it is expected to take the wraps off a new iPhone sporting iOS6.
One facet of the new operating system is called Passbook. Besides boarding passes and retail coupoins, it stores movie tickets and loyalty cards all in one place and then pushes notifications related to them depending on where you are at what time.
According to Skift, Delta Air Lines and American Airlines are ramping up to integrate with Passbook, and United Airlines has already been included in Apple promotional materials, so it presumably also will be part of the package. And 9to5Mac reports that someone running a developer preview edition of iOS6 found Virgin Australia's website already supports Passbook, as well.
Travelers have already been pulling up QR codes on their smartphones to gain entry at the airport but with the new Apple feature a boarding pass will be zapped directly to the lock screen when they arrive there, so they don't have to sift through email or otherwise look around on their phone to find it. And if the timing of the flight or gate changes, those announcements also will be pushed front and center on users' iOS devices.
It can also detect if you head over to Starbucks while waiting in the terminal and automatically pull up a virtual store card you can use to pay for your latte by just scanning your phone at the point of sale. What makes it better than paying with your credit or debit card? Merchants can tack perks and rewards onto Passbook purchases and your e-receipts are stored paperlessly within the Passbook app.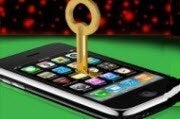 In fact, near field communication (NFC) payments just might be a big part of Passbook.
Apple recently bought AuthenTec, a mobile and network security provider that specializes in security techniques that could help make the iPhone more secure, such as content security and fingerprint recognition — a feature the security company sells to several computer makers and recently agreed to provide to Apple's smartphone rival, Samsung.
With high-tech security features on board, people are more likely to quickly get comfortable with the convenience of paying for things with their smartphones.
Follow Christina on Twitter and Google+ for even more tech news and commentary and follow Today@PCWorld on Twitter, too.