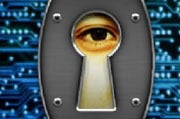 Evidence continues to mount that the U.S. government is keen on tracking its citizens.
The FBI has started rolling out its $1 billion biometric Next Generation Identification (NGI) system, a nationwide database of mug shots, iris scans, DNA samples, voice recordings, palm prints, and other biometrics collected from more than 100 million Americans and intended to help identify and catch criminals.
The FBI has been piloting the program with several states and by the time it's fully deployed in 2014 will have at its fingertips a facial recognition database that includes at least 12 million photos of people's faces.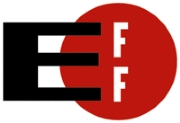 Privacy watchdog groups have some concerns. According to the Electronic Frontier Foundation, the NGI system will allow photo submissions independent of arrests.
"This is a problem because the FBI has stated it wants to use its facial recognition system to 'identify subjects in public datasets' and 'conduct automated surveillance at lookout locations,'" the EFF writes in a blog post. "This suggests the FBI wants to be able to search and identify people in photos of crowds and in pictures posted on social media sites—even if the people in those photos haven't been arrested for or even suspected of a crime. The FBI may also want to incorporate those crowd or social media photos into its face recognition database."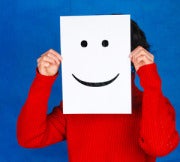 When an EFF representative testified at a U.S. Senate Subcommittee hearing on facial recognition in July, the organization said Americans should be concerned about the government's plans to bolster its facial recognition capabilities because it "allows for covert, remote, and mass capture and identification of images, and the photos that may end up in a database include not just a person's face but also what she is wearing, what she might be carrying, and who she is associated with."
And there's much more.
TrapWire is 'person of interest' technology
Last month Wikileaks released a huge cache of leaked e-mail from private intelligence firm Stratfor regarding surveillance software called TrapWire. Used by both private industry and the U.S. government and its allies, TrapWire lets both public and private sector users contribute to counter-terrorism and anti-crime efforts.
"The software uses algorithms and data from a variety of surveillance sources — including CCTV and human-input from spotted 'suspicious' behavior — to, in essence, 'predict' potentially criminal activity," explained ZDNet's Zach Whittaker in a fantastic FAQ on the subject.
According to the leaks, TrapWire is in use in public places in Washington D.C., New York, Los Angeles, Seattle, London, some Canadian cities, and in privately owned Las Vegas casinos.
Apple IDs pilfered from an FBI laptop
A hacker collective known as AntiSec this week published more than a million UDIDs—Unique Device Identifier numbers associated with Apple mobile devices—that the group claims it stole from the laptop of an FBI agent. The information was acquired and released as a political statement by the hackers.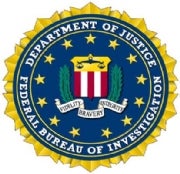 "[Expletive] FBI IS USING YOUR DEVICE INFO FOR A TRACKING PEOPLE PROJECT OR SOME [expletive]," reads AntiSec's announcement on Pastebin.
The details stolen from the FBI laptop included more personal information as well—such as full names, cell phone numbers, addresses, and zip codes, but AntiSec did not release that data.
The FBI says there's no evidence one of its laptops was compromised and AntiSec has followed up with cryptic evidence that it says validate its claims.
In any case, the UDIDs are legit and many people who have looked up the alphanumeric string of characters associated with their Apple devices are finding them on AntiSec's list. So if what AntiSec says is true, the big question is why does the FBI have people's device identification and personal info?
[See more: Apple Device IDs Hacked: What You Need to Know]
Other Evidence
Legislation pending in the U.S. Congress—CISPA in the House and SECURE IT in the Senate—aims to protect the U.S. from cyberterrorism but would actually make it easier for the government to spy on people. The measures would allow companies to share users' private data with the government without a warrant or any oversight.
[See more: 10 Terrible Tech Laws That Have You in Their Bull's-Eye]
And in January the Supreme Court ruled that police and the FBI violated the Fourth Amendment when they secretly attached a GPS tracker to a man's car and tracked him for 28 days. However, in preliminary proceedings surrounding the man's retrial, his attorney says prosecutors have records that indicate the locations of his cell phone for five months.
The American Civil Liberties Union takes issue with this and says tracking someone's cell phone without a warrant is also unconstitutional, yet hundreds of law enforcement entities do it all the time.
The ACLU says the Geolocation Privacy and Surveillance (GPS) Act currently in Congress would require law enforcement agents to obtain a warrant before accessing a person's location information. To support the legislation, the ACLU has a tool on its website that will auto-generate a message to your legislators urging them to vote for the bill.
Follow Christina on Twitter and Google+ for even more tech news and commentary and follow Today@PCWorld on Twitter, too.