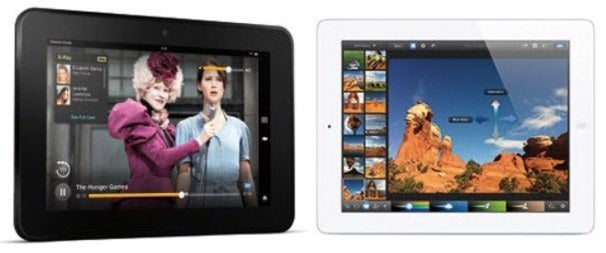 Amazon doesn't want to drive even more customers Apple's way, so it has done an about-face on its decision to include ads on the lock screen and main home screen of its new Kindle Fire tablets and is letting buyers opt out — for a $15 upcharge.
Last week, Amazon introduced a slew of new Kindle e-readers and Fire tablets. All the new Fire tablets featured "Special Offers" that included the ads. In a statement, Amazon has reversed course.
"I wanted to let you know that with Kindle Fire HD there will be a special offers opt-out option for $15. We know from our Kindle reader line that customers love our special offers and very few people choose to opt out. We're happy to offer customers the choice," Amazon says.
The option to skip ads is available on both the Fire HD and $159 entry-level Fire model.
After Amazon's product launch, tech watchers assumed users would be able to choose whether they wanted ads and a cheaper device, or a more expensive ad-free tablet — which is the way it works with Amazon's current line of Kindles. But it quickly became apparent that wasn't Amazon's plan and as a result critics complained.
Making buyers as happy as possible is a good play considering the competitive landscape.
Apple will be stealing the show on Wednesday when it is expected to launch a new iPhone, and possibly a smaller iPad, although that might come a bit later this fall. Amazon was smart to get out in front of buyers before Apple crowds the market with more gadgets.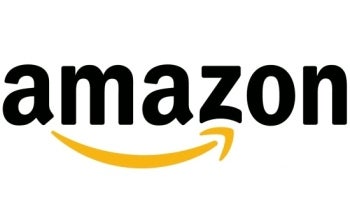 Amazon CEO Jeff Bezos made it clear when he announced the high-end Kindle Fire HD Sept. 6 that the company is gunning for Apple's iPad, which is hands-down the tablet market leader.
The previous generation of Kindle Fire cost half as much as an entry-level iPad. But the $499 price of the new 8.9-inch Kindle Fire HD with 4G LTE is a clear challenge to the third-generation iPad's starting price tag.
The difference is Amazon looks at the Kindle Fire HD as a media consumption tablet, while Apple profits from hardware sales.
According to PCWorld's Daniel Ionescu, Amazon got most of the details right with the new 8.9-inch Kindle Fire HD as a high-end media consumption tablet. It sports dual stereo speakers with Dolby Digital sound, a first for a tablet and a far cry from the iPad's single speaker.
The Kindle Fire HD has a slightly smaller display at 8.9 inches, but it keeps the pixel density up with a 1920-by-1200-pixel display, 254 ppi compared to the 264 ppi 2048-by-1536-pixel display on the iPad. It's also slightly thinner and lighter, making it easier to hold when reading or watching movies.
Perhaps most importantly, the Kindle Fire HD offers double the storage plus 4G connectivity at the same price as a Wi-Fi-only iPad.
The $499 Kindle Fire HD 8.9-inch 4G comes with 32GB of storage and a 4G radio, while the same money buys a third-generation Wi-Fi iPad with 16GB of storage. In comparison, a 32GB 4G iPad costs $729.
If you put 4G connectivity aside, the Kindle Fire HD becomes an even fiercer rival to the iPad. A 16GB Wi-Fi-only 8.9-inch Fire HD costs $200 less than the comparable iPad, and even $100 less than the $399 iPad 2 Apple is selling (which costs $529 with 3G support).
Follow Christina on Twitter and Google+ for even more tech news and commentary and followToday@PCWorld on Twitter, too.