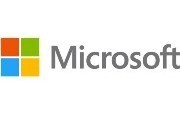 Microsoft has a big month ahead of it, with the release of both Windows 8 and its Surface tablet coming in October. To support these releases, the company will open 32 new retail locations in the U.S. and Canada.
The announcement comes as no surprise, but the number of stores is a surprise. Last month, Microsoft job listings were discovered for 12 pop-up stores. However, Monday's list is much larger, and shows the company is serious about expanding its retail footprint.
In 2011, Microsoft said it planned to open 75 stores over the next three years. While there is no indication that these new stores–which will open primarily for the holiday season–will be permanent retail locations, the company may decide to keep the best-performing stores open.
Microsoft declined to provide further details on the new stores or their opening dates. The company will only say that the new stores will open in the "coming weeks," and that additional locations will be announced soon.
The new locations will likely be near Apple store locations. Nearly all of the locations announced Monday are near Apple store locations, and this is apparently by design.
Both companies have a big holiday season coming up. Microsoft may see competing with Apple head-to-head in malls as a good business strategy, especially since it will have a tablet of its own to market. Since Microsoft is only making the Surface available at Microsoft stores, getting the Surface in front of as many consumers as possible (consumers who might also be shopping for the iPad) is a good move.
For more tech news and commentary, follow Ed on Twitter at @edoswald, on Facebook, or on Google+.