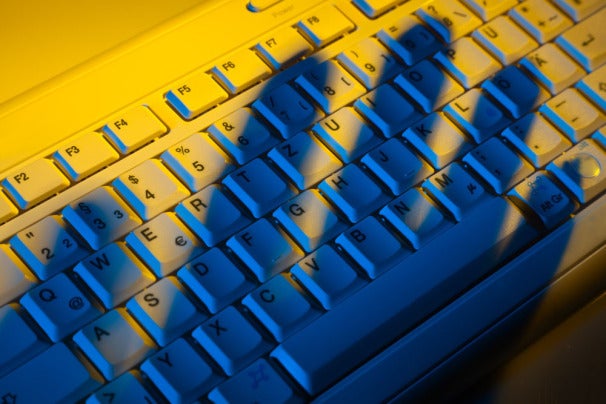 GoDaddy, the largest registrar of Internet domains and host to some 5 million websites, starter to recover Monday afternoon from a service disruption that may have disabled countless websites across the Internet.
GoDaddy customers who found their websites suddenly going black heard this greeting when they sought answers from the company:
"We're aware of an issue affecting several services, including email, our website, and some customer websites," the GoDaddy recording said. "We understand your frustration and we want you to know that our team is investigating the source of the issue and is working to resolve it as quickly as possible."
GoDaddy kept its customers posted on the progress it made on full restoration of service through its Twitter account.
Elizabeth L. Driscoll, vice president of public relations for GoDaddy, said via email that the outage started around 10:25 AM PDT, and services for the bulk of affected customers were restored at 2:43 PM PDT. "At no time was any sensitive customer information, such as credit card data, passwords or names and addresses, compromised," she wrote. "We will provide an additional update within the next 24 hours." The attack apparently affected GoDaddy's DNS (Domain Name System) servers, which direct browsers to the correct IP address after a domain name is requested. GoDaddy temporarily redirected its DNS traffic for GoDaddy.com to VeriSign, which also registers domain names and runs the ".com" and ".net" top-level domains, Driscoll said. "Our services are now back to normal, we are no longer redirecting DNS traffic," she said. "It was helpful because it allowed our customers to manage their accounts while we restored services. We thank Verisign for their assistance today."
Hard to Determine How Many Affected
What makes the damage from the disruption difficult to assess is that, in addition to hosting websites, GoDaddy also registers domain names. Those domains, which exceed 50 million, could have also been affected by the outage.
Meanwhile, someone with the Twitter handle @AnonymousOwn3r claimed to be behind the disruption that may have affected millions of websites. The putative hacker declared on Twitter that he is a sole actor in the outage. "Tell the people to not understand wrong," he wrote. "The attack is coming only from me."
According to the hacker, he launched his attack on GoDaddy "to test how the cyber security is safe" and for reasons he wouldn't talk about.
Asked by his Twitter followers how long he intended to prolong the assault on GoDaddy, the hacker responded, "It can last one hour or one month."
The Affected Speak
Some of GoDaddy's small-business clients expressed displeasure at the hacker's action on his Twitter stream.
"You got your press, now put it back so we can get back to work," complained Charter Marketing.
"Pissed and impressed at the same time," added MinuteWomen HomeCare. "BTW, two of my sites are down."
Fashion blog Au Courant Daily told its Twitter followers that it was unable to publish an online issue on Monday, in the midst of New York Fashion Week coverage, because of the outage.
And Fargo Weather, a PCWorld Facebook Friend, asked on Monday: "My website seems fine but my email through google apps is coming in hours late. I run the MX records for the email through godaddy's dns manager. Does this sound like it would be an issue with Godaddy DNS?"
Follow freelance technology writer John P. Mello Jr. and Today@PCWorld on Twitter.
Caitlin McGarry and IDG News Service contributed to this article.