Gottfrid Svartholm Warg, cofounder of infamous BitTorrent website The Pirate Bay, has been deported from Cambodia to Sweden to face charges that may be related to a hack at an IT firm, not with his dealings with the Pirate Bay.
According to TorrentFreak, the charges may be related to a hack at Logica, a Swedish IT firm.
"They have said all along that [Gottfrid's arrest] was about the TPB case, yet the first people who greeted him were police handing him a charge. We all know this was why they've been asking questions about Gottfrid even before he appeared on the [Interpol] wanted list," former Pirate Bay spokesman Peter Sunde told TorrentFreak. Had Warg been exported to Sweden solely for his involvement in the Pirate Bay case, he would have been taken to prison to serve out his one-year sentence. Instead, he was charged with a new crime.
Sunde is also worried that Warg's new charges may have something to do with his connection to WikiLeaks because Warg helped launch the whistle-blowing website.
WikiLeaks was founded in 2006 by Australian hacktivist Julian Assange and a mix of "dissidents, journalists, mathematicians, and start-up company technologists." The website became famous after leaking multiple important government documents, including files related to Guantanmo Bay, the 2008 Peru oil scandal, the war in Afghanistan, and the Iraq war.
In December 2010, Assange was arrested by U.K. police (after turning himself in) in relation to allegations of sexual assault from two women in Sweden. Assange was to be extradited to Sweden from London, but he took refuge in the Ecuadorian embassy in April 2012 and was granted political asylum by Ecuador.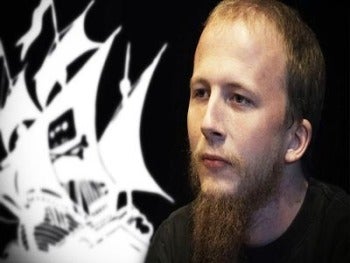 Warg was arrested in Cambodia in late August at the request of Swedish authorities. Though Sweden and Cambodia have no extradition treaty, Warg was deported to Sweden after his Cambodian visa expired. TorrentFreak points out that, though deportees typically have a choice of which country to go to, Warg's request appears to have been denied.
In February 2012, the Swedish Supreme Court sentenced Warg to one year in prison, and part of a collective fine of $6.7 million. Warg's fellow Pirate Bay cofounders, Fredrik Neij, Peter Sunde, and Carl Lundström were sentenced to 10 months, eight months, and four months, respectively (as well as part of the fine).
However, it looks like Warg is facing charges on top of his Pirate Bay sentence. In 2010, IT company Logica, which works with the Swedish government on taxes, was hacked, and the tax numbers of 9,000 Swedes were leaked online. Two other Swedish hackers have also been arrested in relation to the Logica hack.