With Western Digital's upcoming 5 mm hybrid hard drives, future Ultrabooks won't have to sacrifice so much slimness for more storage.
The hybrid drives have a capacity of 500 GB, and use "tiered storage" to try to mimic the performance of solid state drives.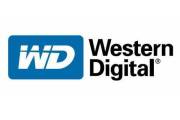 For the most frequently used data, Western Digital's hybrid drives use MLC NAND flash storage, while the rest of the data resides on magnetic disks. Western Digital says the magnetic portion also backs up all the data on the flash portion, so there's no need to worry about lost data from NAND wear.
Western Digital is sending out samples for the hybrids now, which means mass production probably won't begin for several months, but Asus and Acer have already committed to working with Western Digital on slimmer Ultrabooks with more storage capacity.
Hybrid drives have been popping up in low-end Ultrabooks as PC makers try to bring prices down while also offering more storage. These drives were already quite slim – Western Digital's previous Ultrabook hybrid drives measure 7 mm thick — but soon they'll be able to get slimmer.
Still, they're no match for pure solid state drives in terms of size and performance. As PCWorld's Melanie Pinola pointed out this year, hybrid drives were outmatched by SSDs in performance tests by PCWorld and Computerworld. PC makers will likely stick with solid state for high-end Ultrabooks while using slimmer hybrid hard drives to make low-end devices more attractive.
Follow Jared on Twitter, Facebook or Google+ for even more tech news and commentary.