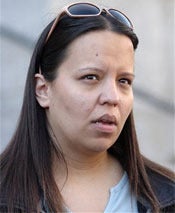 A U.S. appeals court has reinstated a lower court ruling that found admitted music pirate Jammie Thomas-Rasset guilty of copyright infringement. The Minnasota woman has been ordered to pay the original $222,000 in damages.
Thomas-Rasset's case, which began in 2007, has been a convoluted one–complete with retrials, judicial orders, and a host of different decisions. Tuesday's award to the record labels comes from the 2007 ruling in which a federal jury ordered Thomas-Rasset to pay $9,250 for each of the 24 songs she was found to have pirated.
The presiding judge acknowledged errors in the instructions given to the jury in that case, so that decision was thrown out. Unhappy, the recording industry pushed for and got a retrial in 2009. The end result was much more favorable for the labels, with a jury awarding a whopping $80,000 per song — a $1.92 million judgment.
The court found that award excessive, and reduced it to $54,000. The labels opted for a new trial on damages, and that jury found Thomas-Rasset liable for $1.5 million in damages. Again, the court reduced it to $54,000, citing the due process clause of the Fifth Amendment.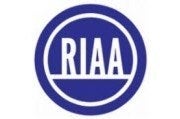 Back to Square One
All of the above court actions led to the current case in front of the Eighth Circuit Court of Appeals. The labels argued for the original jury award to be reinstated, and for an injunction against Thomas-Rasset that bars her from pirating music any longer — and that's exactly what they got.
"We conclude that the recording companies are entitled to the remedies they seek: damages of $222,000 and a broadened injunction that forbids Thomas-Rasset to make available sound recordings for distribution," the court ruled.
This decision puts Thomas-Rasset and her lawyers in a predicament. While they can still appeal the case to the Supreme Court — which they've threatened to do — it's now more likely that any decision will not come down in her favor as there's just too much going for the recording industry at this point.
At the same time, her lawyers may be able to successfully argue that the current law is intended to punish commercial use rather than illicit personal use, as my colleague Jared Newman wrote three years ago.
Such an opinion from the Supreme Court would prove valuable for the cases still making its way through the courts. That said, the justices would have to agree to hear the case in the first place, and that's never a sure thing.
For more tech news and commentary, follow Ed on Twitter at @edoswald, on Facebook, or on Google+.