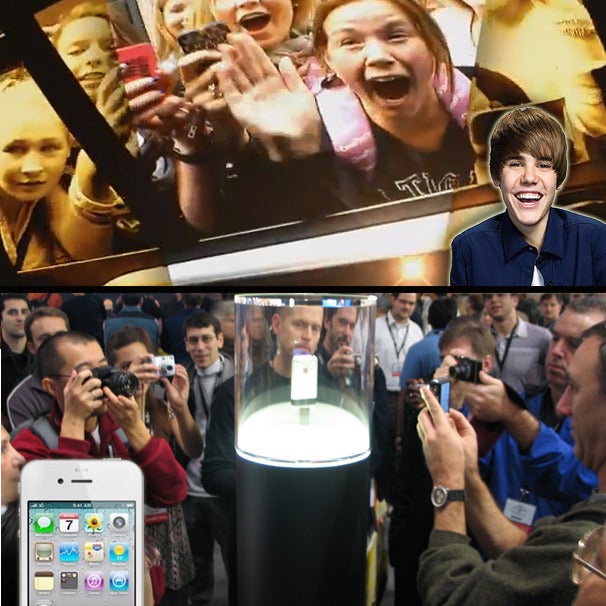 There's a lot we think we know about the next iPhone expected to debut Wednesday including features such as a bigger screen, LTE connectivity, and maybe even near-field communication. But there's one thing we can say for sure about Apple's next wonder gadget: it will be a winner and people will love it.
After watching Apple roll out five iPhone models since 2007, all of which sold outsold their predecessors, the one thing we know is that Apple will sell a lot of iPhones in the coming weeks. In fact, many analysts are predicting the so-called iPhone 5 launch will be one of the largest consumer electronics upgrade cycles in history.
[RELATED: What the new iPhone has to live up to]
So as iPhone fans get their camping gear ready to stake out a spot at their closest Apple Store, what are the expectations, hopes, and dreams for fans, carriers, and analysts for the so-called iPhone 5?
Cash Cow
An economist for JP Morgan Chase predicts sales of the next iPhone will create a noticeable boost in the U.S. Economy, which led the Washington Post to report, "How Apple's iPhone 5 could singlehandedly rescue the U.S. Economy."
But just how many iPhones could Apple sell in its opening weekend and the first few weeks of sales? To beat the current record holder, the iPhone 4S, Apple needs to move more than four million iPhones in the first three days of sales. No problem say industry analysts such as Piper Jaffray's bullish Gene Munster who predicts Apple could sell 10 million iPhone handsets by the end of September alone. That's a lot of iPhones considering there are about two and a half weeks left in the month and pre-orders haven't even started yet.
Meanwhile, carriers are excited about the prospect of an LTE-powered iPhone since it means they can get millions of customers to adopt recently introduced tiered data plans, according to The Wall Street Journal. The average 3G user consumes about 500MB of data per month, according to the WSJ report, while LTE users hooked on speed use an average of 1.2GB per month. Both AT&T and Verizon charge around $40-$50 for 1GB of data per month using their newly released multi-device shared data plans. So you can bet carrier executives will be gathered around their board room tables Wednesday to sing the industry's favorite song: Cha-ching!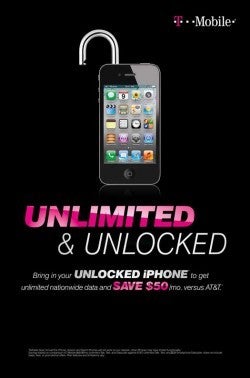 Second Shot Sales
While AT&T, Sprint and Verizon prepare to roll out the new iPhone, T-Mobile is trying to get current iPhone users to bring their unlocked devices to the company's network. T-Mobile on Monday announced plans to convince users with unlocked iPhones to sign-up for "bring your own device" value plans featuring unlimited nationwide data.
Forget iPhone 5, What About iPhone 10?
But how long can the iPhone's reign as the single most popular handset last? CNN Money's David Goldman asks will there be an iPhone 10 or will Apple's smartphone go the way of the Motorola Razr? What a silly question. By the time an iPhone 10 debuts around 2023, Apple won't need an antiquated phone, it will just download the latest versions of Angry Birds, Facebook, and Siri directly to your brain.
Sour Grapes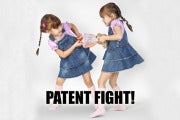 Following Samsung's recent thrashing during the company's U.S. court battle with Apple, the Korea-based electronics maker will also be watching the iPhone 5 launch with intense interest. No, the company won't be looking to copy design ideas, but to see if the iPhone 5 really will have LTE connectivity. If it does, Samsung plans to take "immediate legal action" against Apple for infringing some of Samsung's LTE connectivity patents, according to the Korea Times.
You can follow all the action of Apple's expected iPhone launch Wednesday with PCWorld's live blog starting at 10 a.m. Pacific.