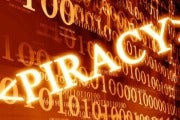 The anti-piracy program commonly known as "six strikes" has been a long time coming, but after a couple of delays, it's set to launch by the end of the year.
Officially known as the Copyright Alert System, six strikes was announced in July 2011 and originally scheduled to launch in December of that year. The launch was then pushed back to July 2012. Now, Jill Lesser, head of the Center for Copyright Information, tells Ars Technica that the program will launch by the end of 2012.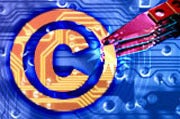 The Copyright Alert System is a joint effort by Hollywood studios, record labels and major U.S. Internet service providers to discourage piracy. As laid out in the original memorandum of understanding, ISPs will warn file sharers for repeated offenses with increasingly intrusive messages. For instance, the third and fourth e-mail warnings have read receipts to ensure they were seen by the offender. For warnings that follow, the user may be directed to a special landing page when they open their Web browser or be required to view education materials on copyright.
While confirming the new launch timeframe, Lesser also tried to distance the program from its informal "six strikes" name, telling Ars that "it isn't a baseball game." Unlike France's three-strikes policy, whose future is now uncertain, Internet service providers in the United States won't be required to throttle or disconnect repeat file sharers. They'll have the option to do so, but it's unclear how many ISPs will exercise that right.
Some other big questions remain, such as what happens to people who continue to illegally share movies and music, ignore repeated warnings from Internet service providers, and are not disconnected. The Ars story says rights holders could file lawsuits at that point, but the memorandum is clear in saying that ISPs don't have to hand over subscriber information unless required by subpoena or court order. Does that mean the entertainment industry is ready to go back to targeting individual file sharers with lawsuits?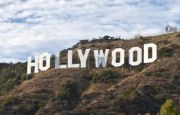 The appeals process is also a bit foggy. Users who feel they are unfairly accused must pay a $35 filing fee for an independent review by the American Arbitration Association, but the Center for Copyright Information hasn't gone into detail about how the appeal process will work.
The total cost of the program, and how much of that will be passed onto subscribers, remains a mystery as well.
In fact, the groups involved with six strikes haven't really said anything new about the program since announcing it more than a year ago. That'll have to change if they truly intend to get it up and running by year's end.
Follow Jared on Twitter, Facebook or Google+ for even more tech news and commentary.