Things never stand still for long in the world of Web browsers, and Mozilla's popular Firefox contender is no exception.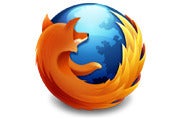 Just a few weeks ago I was writing about Firefox 17 even as Firefox 15 was getting ready to debut, and now there's exciting news about the forthcoming Firefox 18 as well.
Specifically, new JavaScript technology in this upcoming release makes the open source browser as much as 26 percent faster than Firefox 17, promising a quicker, snappier experience for users.
Dubbed IonMonkey, the new technology is a just-in-time (JIT) compiler that will partly replace JägerMonkey, which was launched in 2010.
'We've Been Missing a Key Component'
"SpiderMonkey has a storied history of just-in-time compilers," explains a Wednesday post on Mozilla's JavaScript blog. "Throughout all of them, however, we've been missing a key component you'd find in typical production compilers, like for Java or C++."
Specifically, both JägerMonkey and the preceding TraceMonkey had "a fairly direct translation from JavaScript to machine code," the post notes. "There was no middle step. There was no way for the compilers to take a step back, look at the translation results, and optimize them further."
IonMonkey, on the other hand, offers a brand-new architecture that enables such optimization.
A 26 Percent Boost
Essentially, IonMonkey works by first translating JavaScript into what's called an "intermediate representation" (IR). Next, it runs various algorithms to optimize the IR and then, finally, it translates the result into machine code.
The new technology targets long-running applications; for very short ones, Firefox still uses JägerMonkey, Mozilla explains.
The results are pretty impressive. Running on a Mac Pro with Windows 7 Professional, Firefox 18 with IonMonkey showed a performance improvement of about 26 percent over Firefox 17 on the Kraken benchmark, for example.
A Beta Version in November
On Google's V8 benchmark, Firefox 18 was 7 percent faster than Firefox 17 and 20 percent faster than the current Firefox 15.
IonMonkey is enabled by default for desktop Firefox 18, which is currently just in Nightly build form, and it will be enabled soon for mobile Firefox as well. Firefox 18 will move to the Aurora channel on Oct. 8, with a beta release due in November. Its final launch date has yet to be determined.