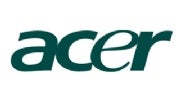 Acer is convinced that netbooks can survive in the tablet age, though it's one of the only PC makers left that thinks so.
Speaking to the Wall Street Journal, Acer Chairman and CEO J.T. Wang said his company will continue to make netbooks.
"They aren't dead," Wang said. "How could they be dead?"
Sales data shows that even if Netbooks have yet to met their end, they're bleeding out. According to IDC, U.S. netbook sales have steadily dropped from 2.3 million units in Q1 2010 to about 800,000 units in Q4 2011. Netbooks have seen a bit of growth in Latin America, Central Europe, the Middle East, and Africa during that time, but worldwide, netbook sales are sliding.
Other PC makers have already abandoned ship. Toshiba says it's done selling netbooks in the United States. Dell says it's pulling out entirely in the consumer space. Lenovo has stopped selling 10-inch netbooks on its Website, though it continues to use the netbook name for slightly larger, more expensive laptops.
The most damning condemnation comes from Asus, which pioneered the netbook category with its Eee PC line five years ago, but has since decided to stop making them. In a recent meeting with investors, Asus CEO Jerry Shen said the netbook "can be said to have completed its life's mission from 2007 to 2012," according to the Journal.
Doom and gloom aside, this is probably one of those situations where a tech product "dies" without literally vanishing from the earth.
There is still room, mainly in emerging markets, for low-performance laptops with small screens and sub-$300 prices, even if the overall market is evaporating. Someone's got to stick around to sell those netbooks even as other companies move on to tablets and hybrids; it might as well be Acer. But if emerging markets are the only place where netbooks can survive, you might as well consider them dead everywhere else.
Follow Jared on Twitter, Facebook or Google+ for even more tech news and commentary.