The forthcoming "Clover Trail" version of Intel's Atom chip will not work with Linux, the company reportedly confirmed on Thursday.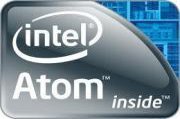 Instead, speaking at the Intel Developer Forum in San Francisco, the company said Clover Trail will be "a Windows 8 chip," according to a Friday report in The Inquirer.
Intel apparently offered no real explanation for its decision not to support Linux, but the news is already causing considerable concern among users of the free and open source operating system.
Betting on Windows 8
Clover Trail, of course, is an upcoming version of the low-power Atom processor that's intended specifically for use in tablets, in particular.
Oak Trail is an earlier version that's currently used in tablets from companies including Hewlett-Packard and Dell.
Back in June Intel announced that 20 Windows tablets were already in the works using the new Clover Trail chip, including the Asus Tablet 810, which was demonstrated at the Computex show that month.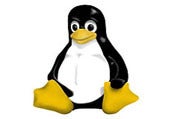 Signs of Intel's Windows-only focus began to appear in late July, however, when it was reported that the company had no plans to port Android to work on Clover Trail tablets.
Now, with this latest move, it's apparently ruling out Linux in general.
Power Management Issues
Given that the tablet category is dominated by Linux-based Android and Unix-based iOS, Intel's move certainly suggests that it has made a deliberate decision to place all its bets on Microsoft's forthcoming operating system.
On the other hand, Intel did reportedly describe in great detail the new chip's power-management technologies, so–as the Inquirer suggests–it's possible that the Linux kernel simply doesn't yet conform to those requirements.
Indeed, it could hardly be expected to at this point given that the chip is brand-new.
Will that continue to be the case in upcoming versions of the Linux kernel? It seems highly unlikely.
So, this may be just a temporary state of affairs. Of course, whether Intel will then decide to bestow its official "support" on Linux–or whether it will continue to bill Clover Trail as "a Windows 8 chip"–is another question.