Microsoft unveiled Office 2013 and the new Office 365 a couple months ago and launched a public beta to give everyone an opportunity to test it out. There were still two big question marks, though: "When will it be available?" and "How much will it cost?" Now we know the answer to one of those burning questions.
First, let's just cover the basics. Office 2013 Home & Student will cost $139.99, Office 2013 Home & Business is $219.99, and Office 2013 Professional will retail for $399.99. Each of those packages is for the locally-installed version of Office, and the license is valid for just a single PC or Mac.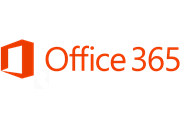 Alternatively, businesses and consumers can opt for the online subscription-based offerings. Office 365 Home Premium is $99.99 per year (or $8.33 per month), and Office 365 Small Business Premium is $149.99 per year per user (or $12.50 per month per user).
With the online subscriptions, though, customers will get more bang for the buck. The Office 365 Home Premium subscription can be shared across five different users and/or devices, and the Office 365 Small Business Premium subscription enables each user to take advantage of Office on up to five different devices simultaneously. The Office 365 subscriptions also include perks you don't get with the local versions of Office 2013.
It's easy to see which direction Microsoft wants customers to go. Whether you're a small business or family looking to employ Office across multiple systems, or a single user with a variety of gadgets you'd like to use Office on, the subscription pricing seems to make way more sense.
A Microsoft spokesperson shared the following an example of a family. The family has a shared PC in the kitchen. The mother has a Mac, the father has a PC, and plans to get a Windows 8 tablet. Their daughter has her own PC. For the sake of the math, Microsoft assumes the family historically upgrades to a new version of Microsoft Office every four years.
According to Microsoft, "A subscription costs $399.96 for four years. By contrast, they would have to spend $699.95 to equip all five of their devices with Office Home and Student 2013."
Microsoft goes on to explain that in addition to saving $300 using the Office 365 Home Premium subscription product, the family also gets Outlook, Access, and Publisher—which are not included with Office 2013 Home & Student edition—an additional 20GB of online file storage with SkyDrive, and 60 minutes per month of Skype calls. In addition, the family will automatically get any updates or product upgrades because those are managed and installed on the backend by Microsoft.
The math is different for businesses comparing the Office 365 Small Business Premium subscription model against purchasing Office 2013 Home & Business or Office 2013 Professional. The perks are different, but they're still there, and it seems like the subscription model makes better financial sense in most cases.
There is no official word yet for when the new Office 365 subscriptions or Office 2013 suites will be available. Microsoft is sweetening the pot in the meantime, though, for customers who purchase Office 2010. Beginning October 19, Office 2010 purchases will include a free upgrade to the new equivalent version once it becomes available.