If you own a Kodak inkjet printer, you probably bought it for the supercheap ink. So if there's any consolation to Kodak's announcement that it would stop selling inkjet printers, it's that Kodak promises to keep selling you ink.
Ink will be available for several more years
Kodak spokesperson Krista Gleason emphasized, "Kodak will continue to sell ink to its customers, honor all product warranties, and provide technical support and service. Customer service remains a priority." For how long? "The expected lifetime of the printers," says Kodak, noting that the industry average is three to four years.
The company added it anticipates supporting ink sales beyond that as long as consumer demand remains strong. Much the same was said last month, when Lexmark announced it was exiting the inkjet printer business.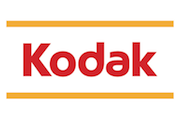 While both vendors deserve credit for not leaving users in the lurch, this is not just about customer service. We all know that the real profit for printer companies is in the ink or toner that fuels the printers. Kodak's announcement stated clearly that continued ink sales are a part of its efforts to emerge from Chapter 11 bankruptcy: "Kodak has continued to manage its Consumer Inkjet business for profitability, and…starting in 2013, it will focus that business on the sale of ink to its installed base."
Better printers didn't come soon enough
That installed base has never been big, because Kodak's printers have never been that good. The products tended to be slow, and while photo quality was excellent, other features and capabilites tended to be underwhelming.
The one Kodak printer I was ever willing to recommend, the Office Hero 6.1, had a good feature set and good overall print quality, not just for photos. Unfortunately, it was still slower than a printer designed for office use should be.
Scrappy Kodak pitted its small and unremarkable product line against a relentless flow of shiny new machines from better established and better capitalized competitors, like Brother, Canon, Epson, and HP.
According to Keith Kmetz of IDC, "Kodak's market share never achieved the levels the company hoped for, and Kodak's financial struggles made the company's consumer inkjet effort very difficult." Realistically, it probably never had much of a chance unless it made a fundamentally better printer.
If Kodak's problems sound a lot like Lexmark's, that's no coincidence. You have to sell the razor before you can sell the razor blade. But if your razor is mediocre, users will abandon your product for a better one. That's bad news for razor-blade (or printer) sales.
Although I'm actually kind of sad to see Kodak go, when I consider the many challenges it was unable to overcome, I'm not surprised.