In honor of the 2012 Interactive Fiction contest we'll be featuring text-based games in this week's Free Game Friday roundup. Not all of this week's games come from the competition, but they all feature the written word as their main gameplay mechanic. We also didn't have space to feature all the great games in the competition, so here's a list of all the web playable games in the competition if you need more interactive fiction. Text-based games are having a real renaissance right now, and the quality of interactive fiction has never been better.
Living Will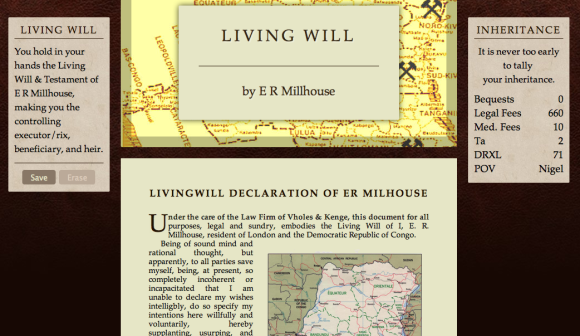 In Living Will, a fantastic web-based text adventure for the Interactive Fiction contest, you're playing as the executor of a very unusual living will. The game's story has plenty of twists to keep you interested, but the real draw here may be the game's fantastic web design.
First Draft of the Revolution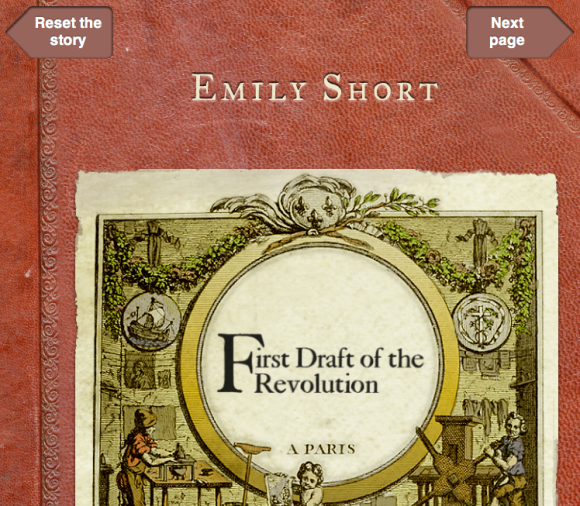 First Draft of the Revolution is an odd game because rather than entering text in this adventure, you're editing it. In a Renaissance-esque world where magic is real a revolution is brewing and you will decide its course, or, indeed, if it happens at all. It's effectively an epistolary game, where the player drafts letters from one of the game's characters to another. Depending on what you keep, cut, and revise, characters will react differently and will have different options available to them in their own letters.
Lunar Base 1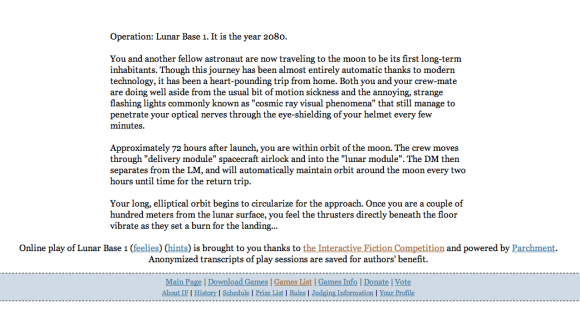 Lunar Base 1 is by far the most traditional text adventure on the list, but that doesn't make it dull. For one thing it's a well-written tale that gives you lots of exciting decisions; for another thing, it takes place on the friggin' moon. Can't argue with that really.
Stygia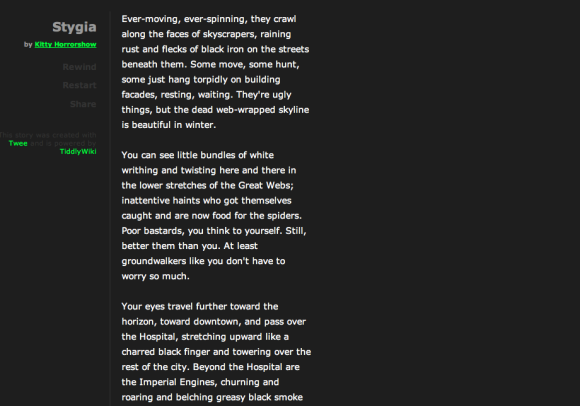 Stygia Is a game about a planet full of dead people, including you. You are dead. There are also terrifying spider things and skyscrapers of the dead and a number of other mysterious qualities. The whole game has a pleasent noirish quality to it, right down to some not-safe-for-work language and imagery.
Guilded Youth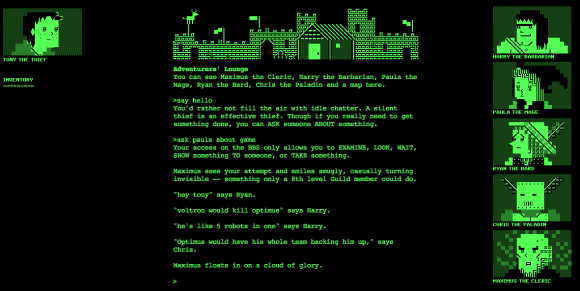 Guilded Youth is a text adventure about playing text adventures. As Tony the Thief you have to navigate not only the game within a game but also your relationships with friends and companions within the game and out in the "real" world, which is separate from the game's virtual BBS. It all sounds a little confusing but it's actually quite natural, and delightful, in game.