This week we've got 5 different games that redefine difficultly in games. Some are hard to play, some are hard to watch and some are just brutally difficult for everyone involved. If you're looking for a game that challenges you, each of these will fit the bill in their own way.
Second Wind
Second Wind is a fun but brutal little roguelike that uses text and minimalist graphics to tell your story. There's a sense of humor here that reminds me of comedy/fantasy games like Kingdom of Loathing, but the difficulty curve is pure old-school dungeon craweler.
Deep Sleep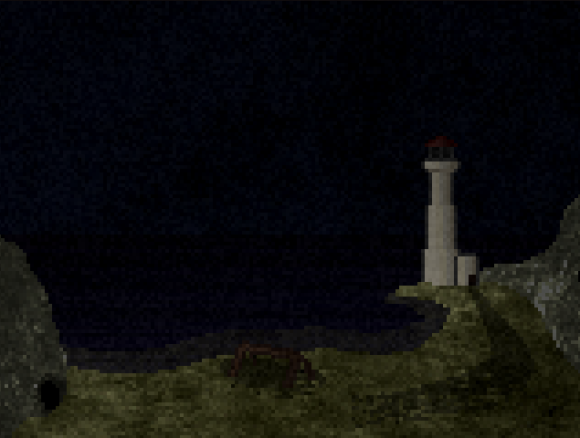 An adventure game where you're trapped in a nightmare and can't wake up, Deep Sleep isn't difficult because it's puzzles are particularly hard (there's even a fancy walkthrough right in the game). It's difficult because it's occasionally downright terrifying; I definitely suggest playing this one during the day.
Turnament

Turnament Is a minimalist roguelike, and when I say minimalist I'm not kidding around; everything from combat to the graphics are pared down the the bare essentials. Don't think that means the game will take it easy on you though; if makes the fact that you're trying to survive a game where any wrong move can kill you even more brutally obvious. This is the ideal game to play if you want the thrill of survival and mastery that comes with success in a brutal roguelike without all the hassle of flashy graphics or complex story. It's perfect for playing in the background on your office PC or a low-powered netbook during long flights, and seems tailor-made for play on mobile devices.
Death Death Revolution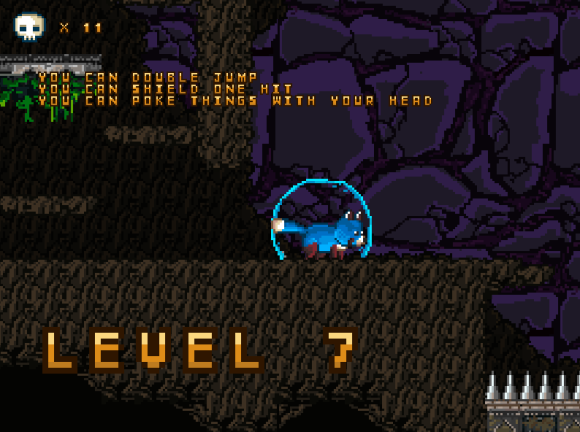 All the games on this week's list are difficult, but Death Death Revolution is the only one where I can guarantee you'll die before you beat it. That's because dying is the only way your character can gain the abilities you need to progress through the game. Each time your fox dies your method of death passes a unique ability on to the next generation that you can use to complete the level and grab the golden pear.
Game Developer Life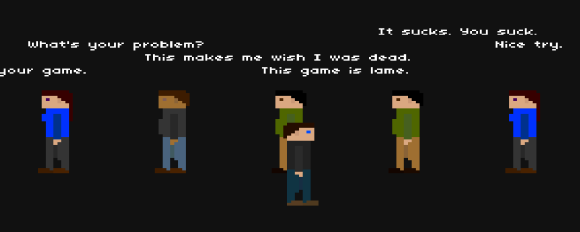 Finally, Game Developer Life isn't that difficult for the player, in fact there's barely any gameplay to speak of; instead, this game showcases how difficult it can be to create games and face the constant criticism of gamers who are, let's just say uncreative, in their critiques. While the statement is a bit blunt, it still raises questions about the gaming community and how we treat the creators who make the games we all get to enjoy.