After a green standards group determined that ultrathin notebook computers met its top environmental criteria, Greenpeace knocked the decision, maintaining that it would add to the world's electronic waste problem.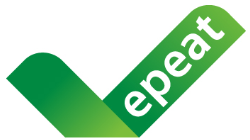 The standards group, EPEAT (Electronic Products Environmental Assessment Tool), announced Friday that, following its testing of five ultrathin notebooks that began in July, the computers conformed with the stringent requirements of the organization's green rating system, earning gold ratings.
The five ultrathins tested by EPEAT include models made by Apple, Lenovo, Samsung, and Toshiba.
"EPEAT's announcement today to include computers with difficult-to-replace batteries in its green electronics registry will result in less recycling and more e-waste," Greenpeace IT analyst Casey Harrell said in a statement issued by the organization.
Apple participates after delay
EPEAT launched its evaluation of ultrathin notebooks following a scuffle it had with Apple this summer. At that time, Apple announced it was withdrawing all its products from the EPEAT program. Seventy-two hours after making that decision, the company rescinded it.
"We've recently heard from many loyal Apple customers who were disappointed to learn that we had removed our products from the EPEAT rating system," Bob Mansfield, Apple's senior vice president of hardware engineering, wrote in a posting on the company's website. "I recognize that this was a mistake. Starting today, all eligible Apple products are back on EPEAT."
Apple's reasons for initially withdrawing from EPEAT remain cloudy. A spokesperson for the group at the time said the Cupertino company told it that it wanted to go in a different direction with its products and didn't want to be part of the standards group any longer. Others speculated that Apple's new line of ultrathin notebooks wouldn't meet EPEAT standards and the company wanted to avoid the embarrassment of being rejected by EPEAT.
"Apple wanted to change the EPEAT standards when it knew its MacBook Pro with Retina Display would likely not qualify for the registry in July of this year—now EPEAT has reinterpreted its rules to include the MacBook Pro and ultrabooks," Greenpeace's Harrell explains.
"Is it a coincidence?" he asked. "It's unclear why EPEAT caved in, but the impact is that EPEAT has confused consumers and businesses who want to buy green electronics that can be repaired and will last a long time, and sets a dangerous trend for the burgeoning market of ultrabooks."
Disassembly test questioned
According to EPEAT, it commissioned a technical test lab to perform disassembly tests under five ultrathin notebooks in its investigation. After obtaining disassembly instructions from each ultrathin maker, the lab found that disassembly of the products was under 20 minutes in all cases. "Given their findings, the lab recommended that all products be found in conformance with EPEAT requirements," the organization concluded.
However, Greenpeace argues the lab findings don't reflect conditions in the real world.
"Consumers will not risk violating their product warranty to change a battery using instructions they don't have with tools they don't own, and are sure to conclude that the entire process is too complicated and instead buy a new product," Harrell says. "The result will be electronics with a shorter lifespan and more e-waste."
"Electronics need to be designed so that people can upgrade and repair them as easily as possible," he adds. "If companies can't make products that can be easily fixed, they shouldn't be sold."
It's no secret that Greenpeace and Apple haven't been on the best terms over the years. Greenpeace has been particularly critical of how Apple powers its data centers for its cloud infrastructure. Nevertheless, even the environmental group concedes Apple has become greener in recent times.
"We don't always see eye-to-eye with Apple," Harrell said in an interview last year, "but I can say without a doubt that Apple has improved on many environmental issues over the past five years."