Hewlett-Packard and Dell have published compatibility lists of printers and multifunction devices for the upcoming Windows 8 and RT tablet OSes, with a large number of models listed as bring incompatible with Windows RT.
Microsoft earlier this year warned that some older printers will not work with Windows 8 and RT, which is the software maker's first OS for ARM processors. While a majority of printers don't support RT, the compatibility lists reveal wider support for the Windows 8 OS, which is the successor to Windows 7 and written for x86 processors from Intel and Advanced Micro Devices.
Microsoft explained that it was changing the Windows 8 and RT printing architecture to reduce system overhead and simplify the printing process. Windows RT tablets such as Microsoft's Surface have limited resources as ARM's 32-bit processors have a memory ceiling of up to 4GB. Existing Windows applications will work on Windows 8 but not RT, an issue that also extends to device drivers.
"We really wanted to ensure that we didn't negatively impact ARM systems by running unnecessary services, and we wanted to reduce system resource usage, while still providing support for as many devices as possible," wrote Microsoft's Steven Sinofsky, president of the Windows and Windows Live Division in the blog entry dated July 25.
HP has listed 200 LaserJet and ColorJet laser printers and multipurpose devices, of which only 34 are fully compatible with Windows RT, while a majority are compatible with Windows 8. The printers and multifunction devices not compatible with RT total 83, and 83 offer "limited support" for RT. HP has not yet released a compatibility list for inkjet printers.
Limited support may mean that RT users won't be able to take advantage of advanced printing features such automatic duplexing, said Nathan Brookwood, principal analyst at Insight 64. However users will still be able to do basic printing.
Dell's compatibility list of inkjet and laser printers has only 32 of 110 printers supporting RT. Only two of 36 inkjets are supported by RT, while a larger ratio of monochrome and color laser printers support RT. The printers compatible with RT also support Windows 8.
Beyond printers, incompatibility of drivers with RT may extend to other peripherals like cameras and scanners, Brookwood said.
Printer companies may not want to build drivers on old products for Windows 8 and RT as there is money and effort in development of new drivers and certification from Microsoft, Brookwood said.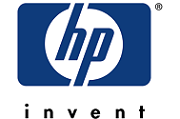 "If you think about the HPs and Canons of the world, they don't want you to be able to use your old printer with the new OS," Brookwood said.
The printer companies want to sell more products, and would rather see people buy new printers that are fully compatible with new OSes.
Nonetheless, Microsoft at least is providing a higher level of printer compatibility in Windows RT than other tablet OSes, Brookwood said.
"Most people who have been buying tablets to date, including Android and iOS tablets, they hardly ever print because of limits" on drivers, Brookwood said.
HP's latest printers come with wireless printing capabilities. Wireless printing may be catching on in mobile devices, but drivers may also be needed for that, Brookwood said.
Agam Shah covers PCs, tablets, servers, chips and semiconductors for IDG News Service. Follow Agam on Twitter at @agamsh. Agam's e-mail address is agam_shah@idg.com