Microsoft is hosting a media event tomorrow to mark the official launch of Windows 8, and the Surface RT tablet. The initial reviews of the Surface RT have had high praise for the quality and construction of the tablet hardware, but almost universally reviewers are concerned with the lack of apps for Windows RT. Two apps in particular, though, stand out as giant voids in the ecosystem: Facebook and Twitter.
I haven't had an opportunity to get any hands-on experience with a Surface tablet, yet, but I have worked with Windows 8 on a tablet—I'm typing this on the touchscreen display of a Samsung Series 7 Slate running Windows 8 Pro. I have Box, Kindle, Netflix, and Evernote apps installed, but I can't help notice the glaring absence of Facebook and Twitter, and the impact that has.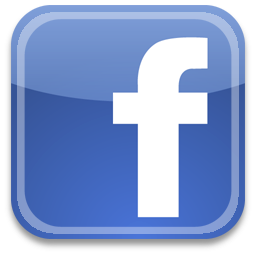 I have pointed out the lack of native Facebook and Twitter apps before, and some readers responded to let me know I am missing the point. Like the Windows Phone mobile OS, Windows 8 incorporates Facebook and Twitter into the core functionality of the operating system so separate apps are unnecessary.
It's true. My Facebook and Twitter accounts are connected to my Windows profile, and I can view the merged stream of posts almost a' la Flipbook style by tapping What's New from within the People app. I don't like that it doesn't refresh automatically, but I can swipe up from the bottom and tap the refresh icon. I can also filter to view just the Facebook posts, or just the Twitter posts, and I can craft a new post for either Facebook or Twitter directly from the People app.
The integration of Facebook and Twitter is slick, and admittedly impressive. It does not, however, replace the need for native apps. It's great to have seamless access to these social networks, but it doesn't do me any good if I want to share a Facebook post with only a certain subset of my contacts, or if I want to view one of the Facebook groups I belong to, or if I want to narrow the stream of tweets to one of my lists.
Seamless integration has its place, and in many ways it intuitively works better than treating each social interaction as a separate world unto itself. But, Facebook, Twitter, LinkedIn, Google+, and other similar networks are more than just email or instant messaging frameworks, and the integrated version lacks much of the broader functionality.
I know the obvious next response is, "But, you can just use Facebook and Twitter directly from the Web using Internet Explorer." It's not the same.
Yes, it is true. Yes, I can access the full features and capabilities of either social network from their respective websites. But, when dealing with an interface that's designed for touch, you need an app that is meant to be tapped and swiped as well.
Facebook and Twitter are both staples of social networking, and communication in general, and it's crucial that Windows RT get native apps in order to use them effectively from a tablet.