Is the Apple iPad Mini the right tablet for business? Perhaps. It depends on whether you're in the market for a tablet in general, or if you're really only in the market for an iPad.
Many expected Apple to offer the iPad Mini at about half the cost of the $499 iPad. Instead, the iPad Mini is $329—or about 65 percent of the price of the larger iPad. It's not $250, but at $329 the iPad Mini could still be a cost effective option for businesses.
If you're already deploying, or considering deploying iPads to your users, then you're probably already beyond the point of evaluating different mobile platforms, and determining whether alternative tablets will work for you. In that case, you should certainly stop and take a closer look at the iPad Mini.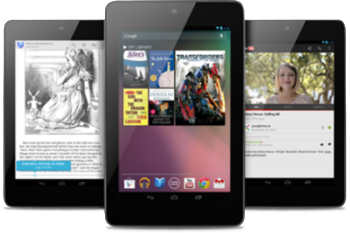 Aside from a price that's 35 percent less than the 16GB Wi-Fi third-generation iPad, the iPad Mini is almost 25 percent thinner, and more than 50 percent lighter than it's larger sibling. Yet, it still has access to all 275,000 of the apps developed specifically for the iPad, and it still has Siri and FaceTime HD. Unless there's a specific reason you're mobile users must have the larger display, the iPad Mini still gives you all the features and capabilities you're looking for in a smaller, less expensive package.
Of course, if you're actually just interested in 7-inch tablets for your workforce and you aren't committed to the iPad, there are other options out there. The Google Nexus 7 starts at $199, and costs only $249 for a 16GB model—rumor has it that it will soon be 32GB at that same price point. A 32GB Google Nexus 7 for $249 presents a very compelling argument against investing $329 for a 16GB iPad Mini.
The Google Nexus 7 also has a number of advantages over the iPad Mini in terms of features and functionality. It has GPS and turn-by-turn navigation (only available in the more expensive 4G models of the iPad Mini), a quad-core processor, and greater pixel density compared to the non-Retina display of the iPad Mini. Some 7-inch alternatives, like the Samsung Galaxy Tab 2 7.0, also offer expandable storage through a microSD memory card slot.
The iPad Mini is the thinnest and lightest of the established 7-inch tablet rivals, though. It's also one of the few 7-inch tablets with both front and rear facing cameras. If your mobile users need to be able to take and catalog photos from their tablet, a rear-facing camera is an important element.
The iPad Mini is the only device among the 7-inch tablets that even offers 4G cellular connectivity as an option—although you have to pay an additional $130 premium to get it. $459 is substantially more than $199 or $249, but if your users need GPS capabilities, or to be able to connect to sites and resources without access to a Wi-Fi network or without relying on a smartphone or portable hotspot device to provide the connectivity, the iPad Mini is the only viable option.
If your business has already embraced the iPhone and iPad, and has already invested in iOS apps to get the job done, the iPad Mini might be a perfect combination of price and capabilities for your tablet needs.