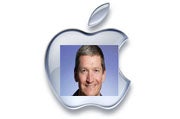 I must have terrible taste in gadgets, because Apple executives keep slamming ideas that I like.
The latest barb comes from Apple CEO Tim Cook, who in a conference call dismissed the idea of convergence between laptops and tablets.
"Anything can be forced to converge, but the problem is that products are about trade-offs, and you begin to make trade-offs to the point where what you have left at the end of the day doesn't please anyone," Cook said. "You can converge a toaster and a refrigerator, but those things are probably not going to be pleasing to the user."
I take that comment to be a swipe at Windows 8, which will attempt to combine the traditional desktop with a tablet-friendly interface. Companies like Intel are coming up laptop-tablet hybrids that embrace this idea.
Personally, I dig what Microsoft is trying to do. My iPad is terrific, but sometimes I need a proper desktop OS, one that supports a mouse, runs desktop apps, and can handle multiple windows of tabbed Web browsing. I would like to have a device that does all those things but also allows for simple app consumption so I don't have to switch computers all the time.
Cook's remark reminds me of when Steve Jobs knocked the idea of a 7-inch tablet:
"This size isn't sufficient to create great tablet apps, in our opinion," Jobs said in October 2010. "While one could increase the resolution of the display to make up for some of the difference, it is meaningless unless your tablet also includes sandpaper, so that the user can sand down their fingers to around one quarter of their present size."
Again, I like 7-inch tablets. Although I've yet to see many great 7-inch tablet apps in devices like the Kindle Fire, I find these smaller tablets more pleasurable to use than the iPad for certain things, such as reading an e-book, playing games, and thumb typing. (Apple is rumored to be testing a 7-inch tablet, but there's no guarantee that it'll ever be released.)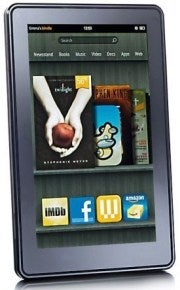 I probably shouldn't get too worked up about what Apple executives think, but here's my concern: Apple is insanely popular right now. Last quarter, sales of the iPad grew 151 percent year-over-year. The iPhone accounted for more than half of Verizon's smartphone sales last quarter, and more than 78 percent of AT&T's smartphone activations. It turns out that Apple's one-size-fits-all approach to personal computing is what most people want.
That worries me. If Apple continues to gobble up more of the market, there's less room for a wide variety of phones, tablets, laptops, or hybrid devices from the competition. Apple will continue to prove that it knows what's best for most consumers, and other companies will have a hard time justifying anything but low-budget alternatives. For the shrinking number of people who don't agree with Apple's viewpoint, that's discomforting.
Follow Jared on Twitter, Facebook or Google+ for even more tech news and commentary.