With so many Linux distributions to choose from, beauty tends to be in the eye of the beholder, as they say, when it comes to deciding which are the best ones.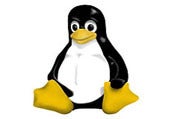 The page-hit counts on DistroWatch give some indication of which distributions are drawing the most interest at the moment, of course, but such measures can't be assumed to gauge who's actually using what or which are preferred overall.
For that, there's nothing like a good, old-fashioned popularity contest–always interesting for comparison, if nothing else–and that's just what Lifehacker published the other day. The declared winner, this time around? None other than Ubuntu Linux, which also happens to be the belle of the ball this week with a major release due on Thursday.
Arch Linux at No. 3
Lifehacker began last week by inviting readers to participate in a poll that asked which Linux distribution they considered the best one. From those 400 or so nominations, they zeroed in on the top five, which turned out to be Ubuntu, Linux Mint, Debian, Fedora, and Arch Linux.
Those frontrunners, in turn, were offered up for voting on the best overall, and Ubuntu came out on top.
Specifically, Ubuntu and its variants claimed slightly more than 51 percent of the overall vote, the publication reported, followed by Linux Mint, with almost 16 percent.
Arch Linux came in at third place, followed by Debian in fourth and Fedora at No. 5.
A Different Perspective
This is, of course, just a single contest out of many with widely varying results. Back in February, for instance, I covered another one that declared Ubuntu and Slackware most popular.
It's also important to remember underlying nuances such as the fact that both Ubuntu and Mint–which is based on Ubuntu–are based on Debian.
Still, it's interesting to see another perspective. I'm excited to download Ubuntu 12.04 "Precise Pangolin" after its launch tomorrow; which desktop Linux distro is your favorite so far?