The honeymoon between Google and wireless carriers appears to be over.
Following Google's decision to once again sell unlocked smartphones directly to consumers, a lead Android engineer used Google+ to vent frustrations about the Android update process, even for Nexus devices that are supposed to receive new software early and often.
Jean-Baptiste Queru, the lead engineer on Google's Android Open Source Project, placed the blame squarely on wireless carriers, as Computerworld pointed out:
"The part that blows my mind is that some variants of the Google-engineered flagship devices still haven't received Ice Cream Sandwich (or are stuck with older versions of Ice Cream Sandwich) because of delays introduced by operator approvals," Queru wrote. "I'm very glad that Google is back in the business of selling phones directly without any middlemen to interfere, and I'll be even happier when I see that program expanded to more countries."
In the United States, Sprint's Nexus S finally received Android 4.0 in early April–four months after the roll out began for the GSM/UMTS version of the phone that launched on T-Mobile. Owners of the Motorola Xoom 3G/4G are still waiting for the latest version of Android, three months after the Wi-Fi version received the update. And although the unlocked Galaxy Nexus now runs Android 4.0.4, owners of the Verizon variant are still stuck on version 4.0.1.
"Writing the software doesn't mean that Google can deploy it immediately, there are operator approvals for devices that are sold and/or supported by operators," Queru wrote.
Wireless carriers aren't solely to blame for slowing down the update process. Differences in chipsets and radio bands can also introduce delays, Christy Wyatt, Motorola's senior vice president and general manager of enterprise business, told PCMag in February.
Still, the Nexus model is, in theory, supposed to allow for faster updates, because Google retains control over the software. Apparently that's not always the case anymore. The same carrier approval process that slows the delivery of vital bug fixes for non-Nexus phones seems to be affecting Google's Nexus devices as well.
[RELATED: The Android Update Trap]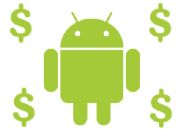 The lag by wireless carriers in delivering updates may have influenced Google's decision to start selling the unlocked Galaxy Nexus directly for just $400. As Google Android boss Andy Rubin wrote in a blog post, the company originally started the Nexus program two years ago "to give you a pure Google experience and access to the latest Android updates." Bypassing wireless carriers may be the only way to make sure the updates keep flowing.
Follow Jared on Twitter, Facebook or Google+ for even more tech news and commentary.